Napa Valley has a well-earned reputation for vineyards, and you can get a good glass of wine (and a good view) almost anywhere in the valley. If you're hoping to enjoy the best weather, entertainment, and guest accommodations Napa has to offer, you'll want to keep the valley's popular outdoor event schedule in mind—and make your reservations early.
1. Festival Napa Valley
Festival Napa Valley
is an all-outdoor event that takes place late in July and offers a rich program of visual, performance, and culinary arts. The festival offers free art programs and affordable access to a huge variety of performances at the region's legendary venues. The event attracts more than 10,000 guests annually and is an advocate for arts education in Napa Valley. Its mission is to build inclusiveness for artists of all ages and backgrounds while also serving delicious food and wine.
2. Bottlerock
Bottlerock Napa Valley
is an eclectic music festival held at the Napa Valley Expo that attracts crowds (120,000+) over Labor Day weekend and is one of the largest annual concerts on the West Coast. Although often expanding from year to year, Bottlerock has previously hosted more than 80 bands across five stages. Here, guests can experience sumptuous meals from gourmet Napa Valley chefs and sip on specialty cocktails or craft brews while you enjoy the music.
Bottlerock Napa Valley also offers a
VIP Experience
with a plethora of perks beyond general admission, including expanded views from the VIP deck and a separate fast lane for getting in and out of the expo grounds.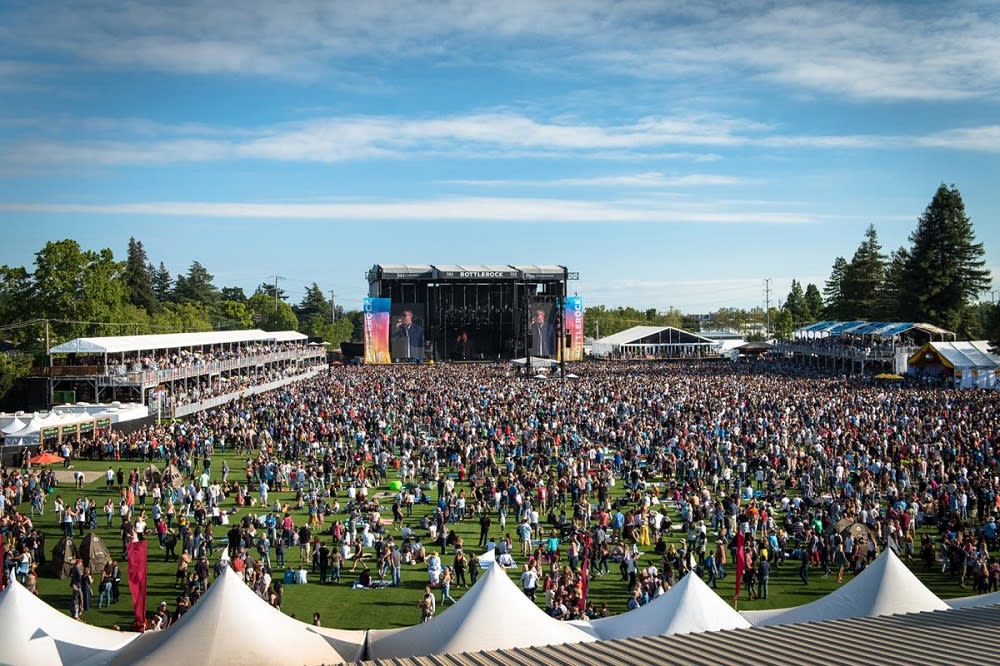 Credit: Visit California
3. Napa Valley Resolution Run
The
Napa Valley Resolution Run
provides a perfect opportunity to set goals, enjoy the scenery, and start the year off right. The resolution run takes place on New Year's Day and offers a 5K course and a 10K course. Regardless of which route you choose, this will be a great way to make memories and challenge yourself.
4. Napa Truffle Festival
The
Napa Truffle Festival
is an opportunity to sample another culinary delight popular in Napa Valley. Whether you're a foodie with a passion for truffles or just curious about one of the world's most luxurious foods, the
American Truffle Company
is ready to indulge you. This refined festival originated in 2010 as the European black truffle began to gain recognition with patrons in America.
The Festival has worked with famous international chefs to showcase truffle cuisine, along with scientists and experts recognized for their knowledge and expertise. You can learn about gastronomy, science, history, mystery, hunting, and harvesting of the highly prized Perigord black truffle. The 11th annual Napa Truffle Festival is slated to take place in January 2022, so keep an eye out for more information regarding tickets. You can look forward to an unforgettable time filled with Michelin star chefs, truffle experts, and guests from across the globe.
5. Napa Porchfest
As a free, one-day festival for families,
Napa Porchfest
is dedicated to using music to bring people and artists together in the city's beautiful downtown area. Presented by Napa County Landmarks on the last Sunday in July, Napa's streets are ceremoniously closed off to motor vehicles. Visitors are given the opportunity to walk, bike, skate, or dance their way through town.
Napa musicians showcase their talent on some of the finest historic porches across the city — and while there's no wine served, you're encouraged to bring a picnic or peruse the lineup of food trucks. If you want to get a taste of what to expect, check out
livestreams
from previous years.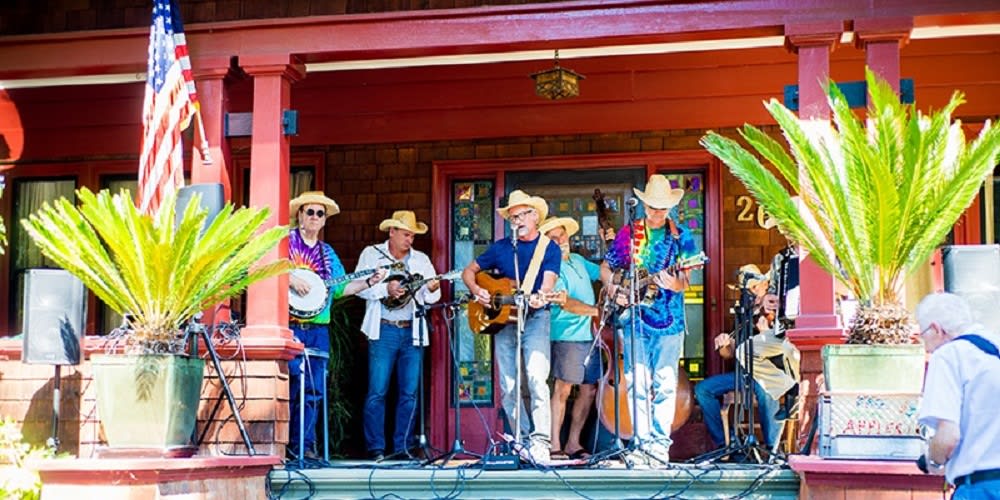 Credit: Napa Valley
6. Open Studios Napa Valley
Open Studios Napa Valley
happens over the last two weekends in September and is a self-guided art tour through the creative spaces of Napa Valley. Each year, approximately 60-75 artists share their artwork with walk-in visitors from across the world.
Whether you're an avid collector or simply appreciate the gallery experience, you'll have the chance to meet the artists, watch demonstrations, and support local galleries. The festival tends to focus on acrylic, oil, watercolor, jewelry, photography, printmaking, textiles, and glass — but there are surprises in store each year. Open Studios Napa Valley is put on as a collaborative effort by the Art Association Napa Valley and its
participating artists
.
If you're interested in exploring Napa Valley real estate while vacationing,
contact Ginger Martin
as a part of your trip planning, and let her know when you're in the valley. As one of Napa Valley's most trusted real estate agents, Ginger has deep insights to share on buying, selling, or renting in Napa Valley.
*Header Credit: Festival Napa Valley