Located about 50 miles north of San Francisco, Napa Valley harbors a fairy tale world away from the hustle and bustle of the City by the Bay. The area's incredible vistas, gently rolling hills, and abundant wineries offer its residents a quiet setting for raising a family, empty-nesting, and everything in between. For those fearing they've left their hearts in San Francisco, Napa Valley is where they'll find their hearts once again.


Homeowners seeking Napa real estate continue to have healthy competition at hand. Napa Valley homes are selling for a median price of $1,890,000 after just 38 days. That price is up from $1,223,500 last year, and the area continues to experience a healthy seller's market.
One of the perks of living in Napa Valley is the abundance of local farmers' markets throughout Northern California. The local Oxbow Public Market is a 40,000 square-foot marketplace that delivers river views from its broad outdoor deck. The market offers farm-to-table food, wine, craft beers, artisanal cheese, and baked goods and works to support sustainability and local harvests from nearby farmers and growers.
The valley has a
Napa Valley Wine Train
that offers many varied tours and an onboard afternoon tea, and it's about an hour from
Bodega Bay
. For those Napa real estate owners who need more hands-on pampering, here are the top spas to visit if you're looking to re-energize.
Bardessono Hotel & Spa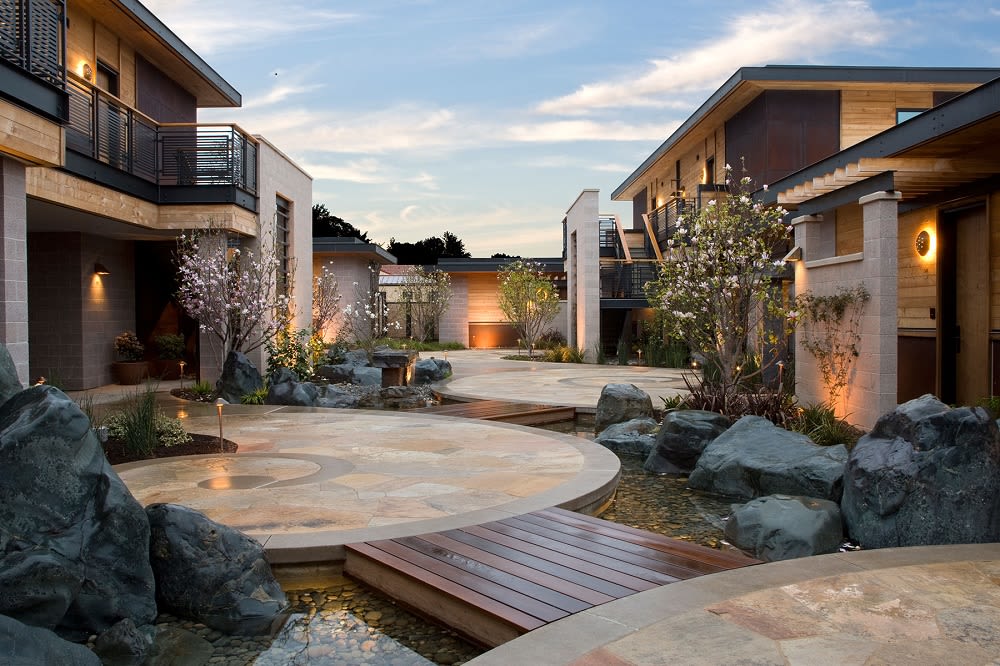 The Bardessono Hotel & Spa lies eight miles from Napa homes for sale. Its multiple award-winning spa, "B Spa," offers clientele unisex facial treatments, body scrub, polish treatments, six different massage therapies, bathing rituals, and yoga. Guest rooms feature steam showers and spacious bathrooms, and the spa blends eastern and western practices in its service menu. Massage therapies include deep-tissue Thai massage, reflexology treatments, and relaxing warm stone massages. Side-by-side couples' massages are also available.
North Block Hotel
The
North Block Hotel
is about eight miles from Napa, and The Spa at North Block Hotel was voted Number 1 in 2021 by Conde Nast Traveler. It offers massage and facial treatments, including "Un-Corked," where aestheticians use freshly ground grape seeds to gently exfoliate the skin and wine corks to supplement reflexology massage. Warm stone massages soothe tired muscles. The ultimate in pampering is the three-hour-long "Have it All" package that includes body and foot scrub treatments, hair and scalp treatments, massage, and a facial.
Auberge du Soleil Spa
The
Auberge du Soleil Spa
and resort is about 13 miles from Napa homes for sale and greets guests with panoramic hilltop views. The spa is available only to resort guests, but their custom-made spa products are available on their website. The spa offers various massages, from relaxing reflexology to deep-tissue sports massage. Aestheticians provide men's and women's facials, and couples can indulge in massages and partner yoga. Guests can also enjoy treatments in a spa-focused suite and have private access to a heated soaking pool.
The Spa at Meadowood
The Spa at Meadowood
is about 18 miles from Napa and offers whole-body wellness treatments. In addition, the venue features The Restaurant, which has three Michelin stars. Here, chefs eschew menus and instead create magical dining experiences for guests. The spa's massage menu includes packages that feature hot and cold stone massage, wraps, exfoliation, and scalp treatments. Facials range from hydra-dermabrasion facials to oxygen facials and gentle skin resurfacing treatments. The Tree House Retreat is a private treatment space featuring a fireplace and a deep copper tub exposed to nature. Guests can indulge in enriching milk baths, detoxifying mustard baths, and energizing sea salt baths.
The Spa at The Carneros Inn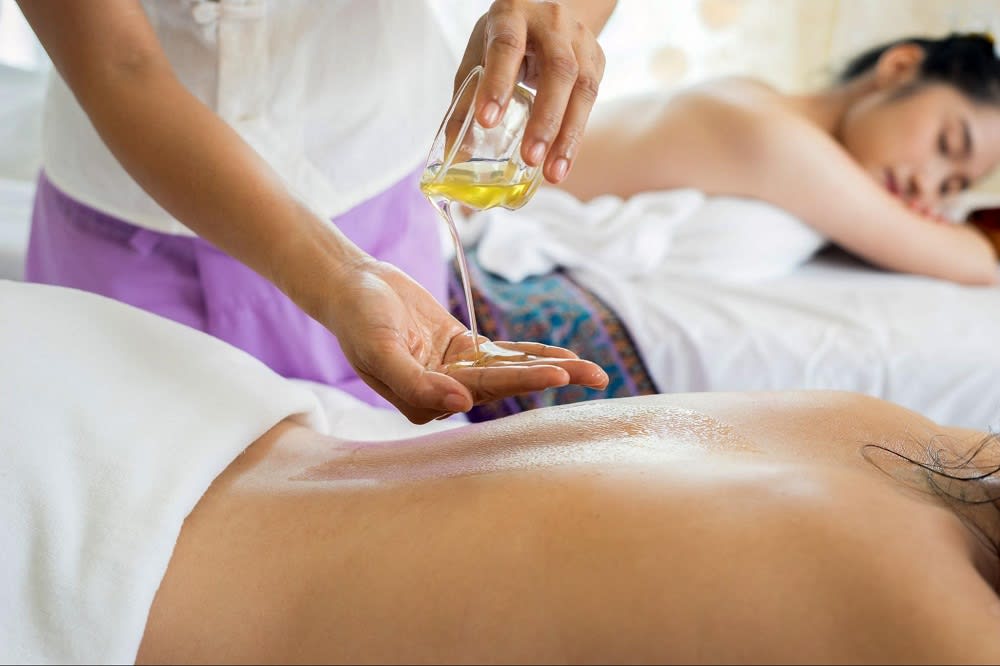 The Spa at the Carneros Inn
in Napa sits among local orchards and farmland. Its massage menu offers everything from "Theragun Boost," which uses a percussive therapy device to target muscles more deeply than traditional massages, to a gentle "Mindful Massage" that relies on custom-blended, curated oils and soothing massage to relax the mind and body.
Body scrubs and facials are also on tap, as are side-by-side couples' massages. After treatments, guests can lounge by a crackling fireplace or outside the peaceful Mediterranean garden. This is the perfect place to relax after looking at Napa homes for sale after a few days.
Napa Valley Massage & Wellness Spa
The Napa Valley Massage & Wellness Spa
offers guests a wide array of services ranging from saunas to wellness rituals, massages, facials, and wellness packages. Guests can enjoy infrared saunas, warm stone massages, and lavender body butter scrubs and massages. Couples can indulge in side-by-side massage treatments and facials.
Those searching for facial treatments have their pick of exfoliation, herbal facial massages, anti-aging and microdermabrasion facials, and "backcials" that cleanse, exfoliate, and extract blemishes from the back. The spa also offers packages for singles and couples, including deep tissue/sport therapy treatments, Swedish massage, and skin-firming treatments.
Milliken Creek Inn & Spa
Milliken Creek Inn and Spa
offers guests a whole wellness experience, including complimentary wine and cheese tastings anywhere onsite and breakfast for two in luxurious guest rooms. Guests can take their workouts to the next level at the guest-access Synergy Health Club or opt to stay onsite and receive a refreshing or relaxing massage. Guests can upgrade their stay and use the Balance & Bliss Theragun Kit. The kit provides a robust Theragun Elite brand percussive device, a Theragun Wave Roller, and a workout mat. The devices are used in many rehabilitation facilities to help clients needing a deep-tissue massage.
Due to ongoing COVID-19 restrictions, call your venue of choice to receive the latest updates on attendance, availability, and health and welfare safety precautions before confirming your visit and spa treatments.


Are you looking for the Napa real estate of your dreams so you can be near these relaxing spa experiences? Reach out to trusted local agent
Ginger Martin
for assistance.