Napa Valley talent you won't want to miss
Napa Valley's stunning scenery makes for incredible artistic inspiration, so it's no surprise that so many brilliant, successful artists choose to live in Northern California. No matter what medium you prefer—watercolor or bronze-casted sculptures, ink and paper drawings or photography—here are 10 local artists to add to your collection.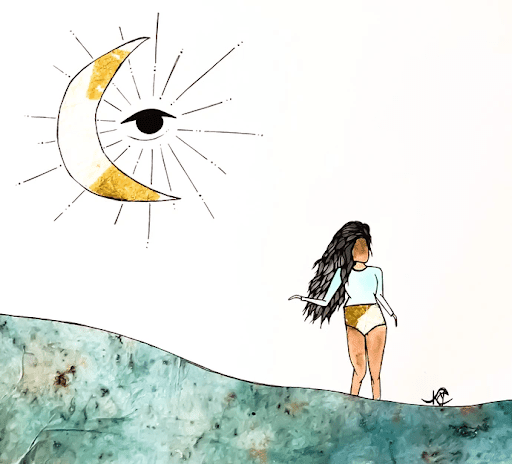 Credit: Kristina Young Designs
You might recognize her signature as the eponymous "KLY the FLY." This established Napa Valley artist specializes in mosaics, chalk and window paintings, and hand lettering. Working alongside Rob Keller of Napa Valley Bee Company, Young creates visually engaging educational boards depicting the importance of European honeybees. Additionally, Young has created both public and private murals, such as "Monarch Sunrise" at Aldea Children & Family Services in Napa. Young also leads the
Quoke Mosaic
art installation program that honors those affected by the 6.1 magnitude earthquake that rocked Napa on August 24, 2014. Not only does Young conceive art, but she also advocates for it. Young has worked as Executive Director at Arts Council Napa Valley, taught elementary school art classes, and curated and managed an art gallery—all while continuing to create art of her own.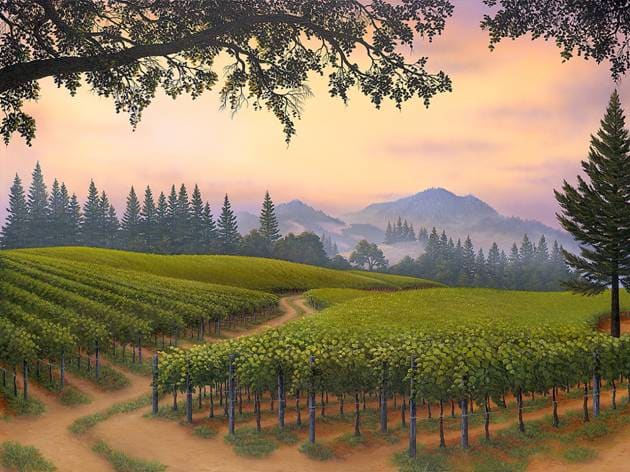 Credit: Jessel Gallery

Patrick O'Rourke's lifelong passion has been painting, and this NorCal native has become a household name in Yountville. As a contemporary artist, he specializes in Romantic Realism using acrylic paints on canvas, though he's dappled in mediums of all types throughout his earlier career. He has always been drawn to the scenic landscapes found in Napa Valley, and his recent creations reflect the mesmerizing beauty of the region's vineyards and wineries. Alongside Wine Country motifs, O'Rourke has also pulled inspiration from the nearby redwood forests and, further, the Tuscan countryside of Italy.


Eric Christensen is a familiar face in Napa Valley. Previously the owner of a local art gallery, Christensen closed the gallery doors in 2003 to instead devote his time to his true passion: painting. Specializing in hyperrealistic watercolor paintings, Christensen's art often features familiar Napa Valley scenes—still life paintings with bottles of cabernet, the warmth of a tasting room fireplace, and fresh-cut Californian blooms.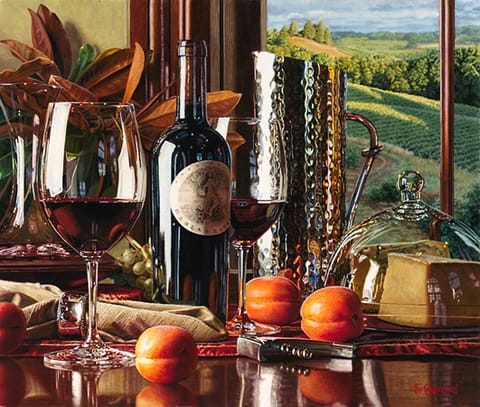 Credit: Gallery 1870

Christensen's most popular piece is his "Season Finale" which is a customizable quadtych that celebrates the life cycle of winemaking in a four-panel series of still life watercolors. His techniques push watercolor past what you might expect. By layering pigments, Christensen creates buildable coverage that, upon close inspection, adds texture to the canvas. This allows him to create deep, vibrant colors that bring depth and warmth to his paintings. His still lifes are meticulously composed as a conversation between light, height, and texture and always include something he's passionate about—whether it's the gradient colors of blossoms, the reflection of light on a bottle of pinot noir, or a familiar backdrop of sweeping vineyards.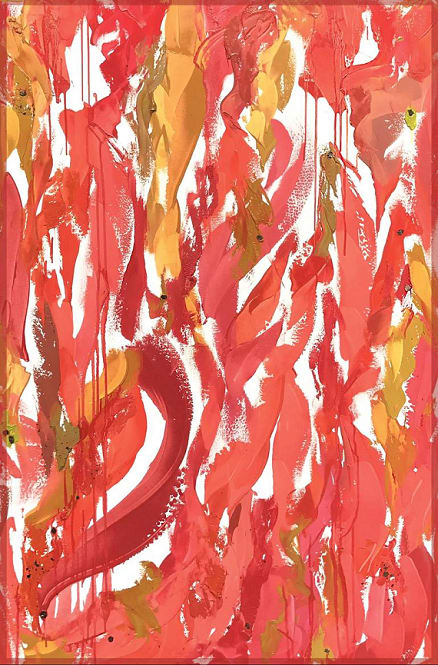 Credit: Saatchi Art
Penelope Moore is a Napa Valley native whose love of art as a child led her to study at the Academy of Art University in San Francisco, where she graduated with a Bachelor of Fine Arts in Painting in 2004. Moore identifies as a contemporary artist, and she specializes in abstract works that utilize color and texture in interesting, inviting ways. By combining her love of fine wine and artistic expression, Moore created a name for herself by painting live at events where she interprets the taste of wine and translates the taste into a fresh, new art piece. She's previously been seen at Napa Valley Film Festival and Yountville LIVE. Her "Palette of the Palate" Fine Arts Collection indulges in this synesthetic art form by coordinating with chefs, winemakers, and musicians to translate non-visual experiences into a visionary masterpiece.


Currently, she has two curated series in the "Art of Taste" line that reflect this method of creation, and each is inspired by a different geographical locale,
Napa
and
Italy
. Each of Moore's art pieces in these collections is named according to the taste that inspired it, which makes her art perfect for a kitchen, dining room, or wine vault. Whether you're craving "hibiscus + orange zest plume + soft summer peach + apricot puree + encompassing olive oil satin" or prefer "rubies + rose petals + infused with cherry + tangerine + a lingering chianti sunset," Moore has created a menu of charming artworks in a delectable style all her own. To see more from Moore, follow her on Instagram at
@wineartlife
to stay up to date with her new projects, events, and latest creations.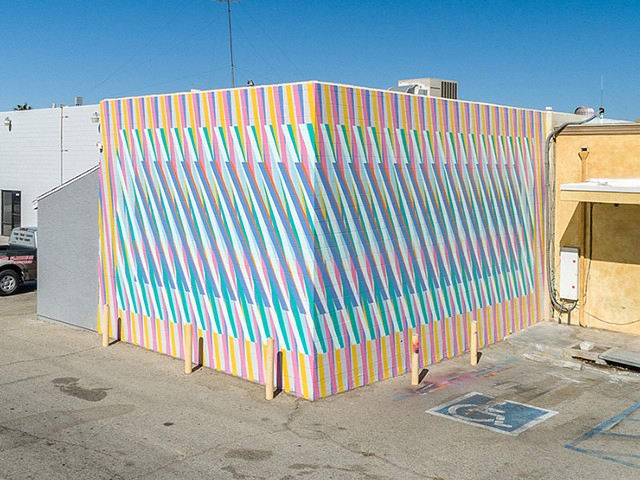 Credit: Mikey Kelly
Mikey Kelly is an innovative creator who uses algorithmic methods to construct intricate paintings unlike any other. Kelly earned his undergraduate Bachelor of Arts degree at the University of Oregon and then continued his education at Cranbrook Academy of Art, where he earned a Master of Fine Arts. By utilizing a repetitious network of hand-drawn lines, each fastidiously created with immaculate precision, Kelly builds texture using mathematical calculations that build a texture of woven pigment. Although Kelly utilizes computer programming to plan his art, each stroke is done meticulously by hand, which is an unexpected celebration of human error in a largely digital age—the Japanese idea of "wabi-sabi," where imperfections add character and embellish beauty rather than detract, is evident in his style. These mind-bending pieces are instantly recognizable as Kelly's creations. His piece "
Begin & Continue
" was crafted with acrylic paint over powder-coated aluminum and stretches 700 feet long, converting a barbed wire fence into a visual masterpiece. Smaller pieces, such as his ink drawings like "
13.329
" and "
14.230
" showcase the intricately detailed work he achieves.
Before relocating to Paris, France, Danette Landry was a long-time resident here in California. Inspired by her mother, a self-taught painter, Landry pursued art at Ecole des Hautes Etudes Sociales in France, and she considers her artistic practice to be the study of "making and giving form." This concept is clearly articulated through her bronze-casted totems. Although these sculptures vary in size, they each showcase a sense of humanity, whether celebrating resilient perseverance or commemorating the physical strength it takes to carry an emotional weight. Landry has also created a number of innovative abstract paintings, some with traditional pigment on canvas and some with pigment, glass, and resin on stainless steel.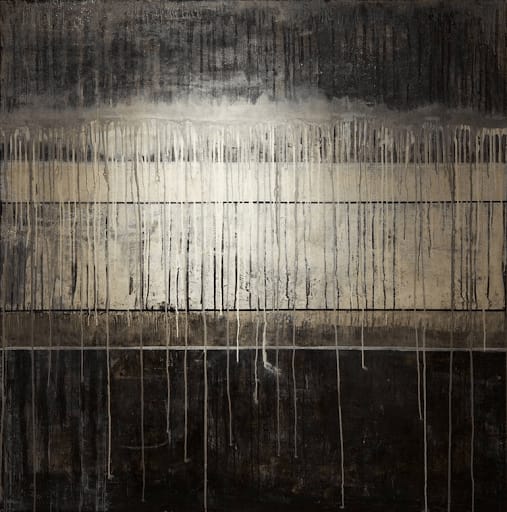 Credit: Saatchi Art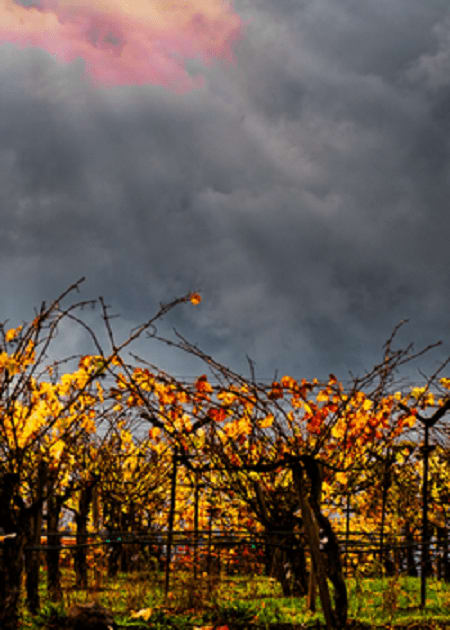 Credit: Quent Cordair Fine Art
Bob McClenahan specializes in commercial photography, but he originally picked up a digital camera to memorialize the stunning valley landscapes found near Yountville. This down-to-earth creator works alongside businesses to create brand imagery that reflects their mission, and previous clients include Nissan, The Culinary Institute of America, and Napa Valley Vintners. His comprehensive understanding of light, composition, and perspective gives a unique texture to his style. Whether he's photographing wine products for a vineyard or capturing portraits for the cover of Napa Spotlight, McClenahan's lens turns the ordinary into extraordinary.


Sculptor Carl Ciliax creates western bronze castings in incredible detail. He is motivated both by a lifetime spent in western America around ranch land, sweeping valleys, and coursing rivers, as well as a drive to record in respectful detail the nature of his western American heritage. Raised in Arizona, Ciliax now resides and creates in Napa Valley, where he has completed over 20 bronze sculptures. Ciliax often includes western animals in his works, such as the bison depicted in "
New Grass
" and bighorn sheep in "
Desert Loft
." His first public art installation "Sagebrush and Silence" was erected in Orland, California's city center, and the equestrian statue is an ode to Orland's rich history of raising stock.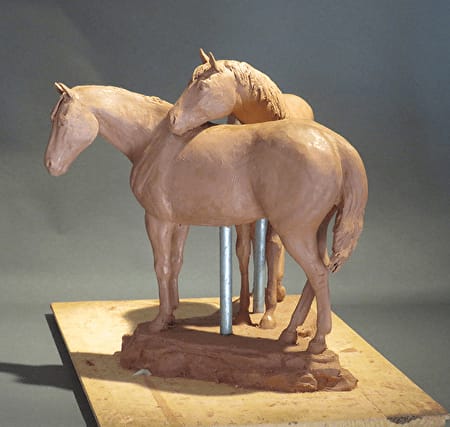 Credit: Carl Ciliax
9. Beverly Wilson
Credit: Napa Valley Register
Napa Valley is lovingly rendered by painter Beverly Wilson, who creates idyllic scenes inspired by the stunning Northern California landscape. Her vineyard paintings are popular among both tourists and residents for the careful, affectionate way they're created, but recently Wilson has moved away from the bucolic to more urban scenery. Her recent series of paintings "Landmarks" depicts Napa localities through a lens of unfailing affection. She was inspired to paint these iconic locations after she heard that Shackford's Kitchen store was being sold to a new owner. Wilson told the
Napa Valley Register
, "I didn't want Shackford's to change because I love it so much," so she immortalized it in paint. To create this series, which includes other local buildings such as Butter Cream Bakery and Napa Mills, Wilson took a Monet-inspired approach, where she studied the way light hit the buildings at various points during the day by capturing periodic photographs. Her impressionistic style blends with a surrealist color palette to create stunning artworks that memorialize the Napa Valley we love and wish to remember.
There is a myriad of ways to showcase the natural beauty of the West Coast, whether through murals or mosaics, paintings or portraits. If you dream of living somewhere as inspiring as California's Wine Country,
contact me
today to learn more about how you can call Napa Valley real estate or Sonoma Valley real estate home.