Each designed by architecture firm Holder Design, this pair of Napa Valley properties combine the luxury and seclusion of California mountain living with upscale amenities. The homes are set on a meandering drive with sweeping views of the Western foothills and neighboring vineyards. And while the location of each property is similar, the differing designs of these Orchard Avenue homes make them each a unique Napa Valley gem.
The property located at
1155 Orchard Avenue
is the epitome of modern Napa Valley design. Situated on more than three acres of property, the exterior of this chic home combines strong modern lines with soft, natural wood and stone for a rustic, yet modern design that blends perfectly with its surroundings. Featuring large pool and expansive outdoor living area, the home's landscaping compliments the lush vineyards and climbing mountainsides surrounding the property.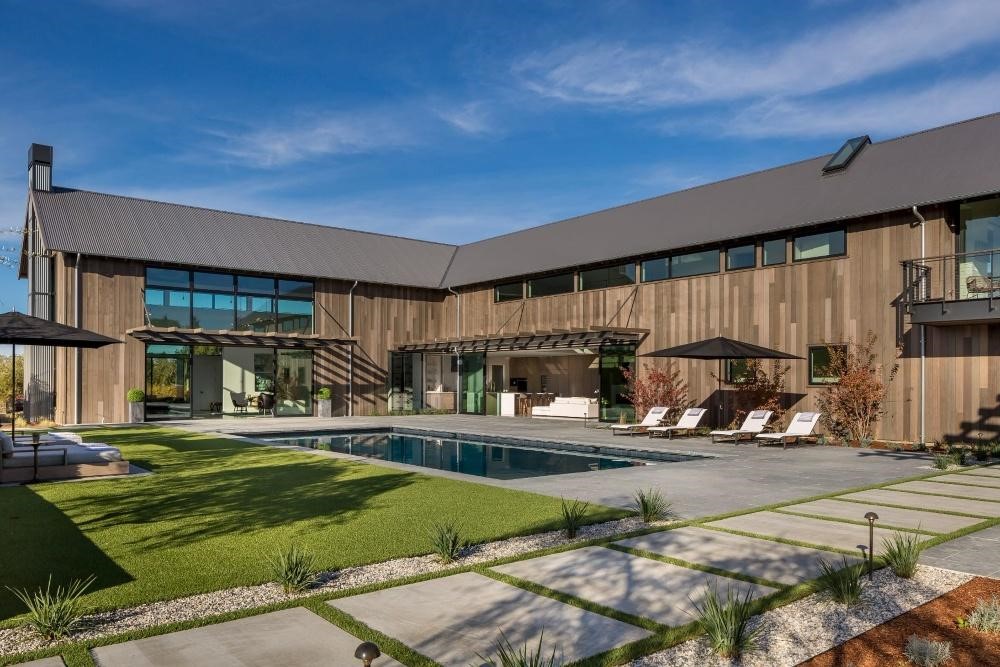 Upon entry to the home, guests are welcomed to the airy two-story great room with a limestone and glass fireplace as its centerpiece. The room flows easily into the expansive dining room and large kitchen, which is marked by floor-to-ceiling windows that allow natural light to flood the room. Professional-grade appliances and sleek cabinetry make the kitchen's design polished and modern.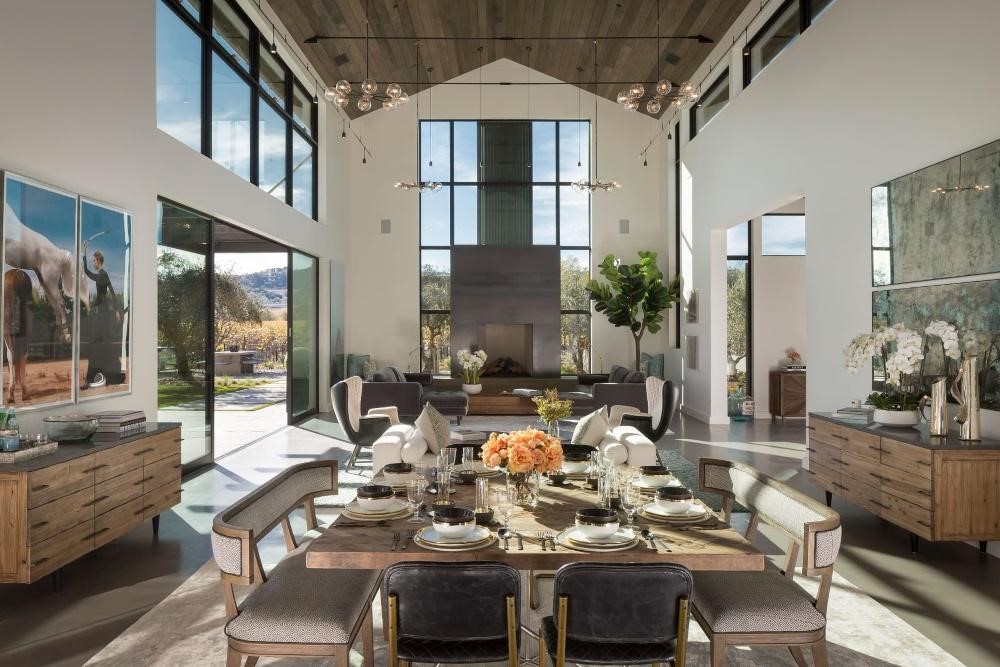 The sleek and modern design continues throughout the second story, which includes a large master suite with a private balcony and spa-like master bathroom. Floor-to-ceiling glass in the bedroom blends the interior of the home seamlessly with the mountain views outside.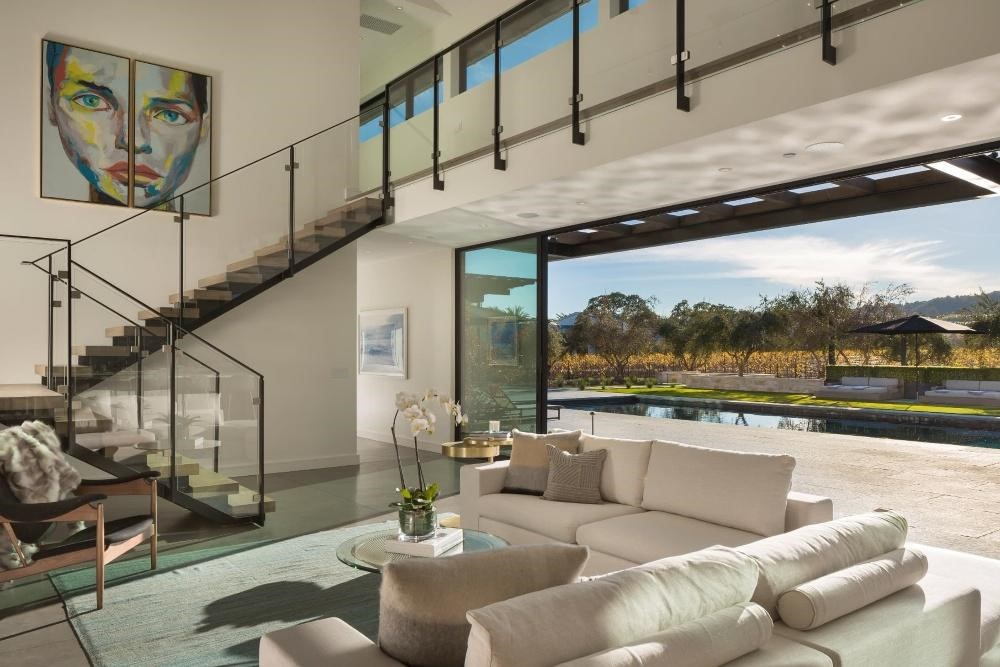 Similarly, the property at
1153 Orchard Avenue
, allows residents easily take in the rolling mountain views surrounding the it through expansive floor-to-ceiling windows throughout the home. The airy design of this classic Napa Valley home is matched by its modern and elegant amenities. Rustic lime wash walls and natural wood beams are complemented by sleek Carrara marble accents.