A fireplace not only adds a functional and decorative element to a space, but also creates a welcoming refuge that will always light up memories of flickering fires, soft blankets, warm cuddles and cups of hot cocoa. Let these luxurious fireplaces inspire your very own cozy retreat.
A fireplace can very well make you feel like living in your very own remote cabin. This Napa Valley home's mix of natural elements –wood, stone and iron –with warm white walls and furnishings, particularly, the antique mirror above the minimalist fireplace, transforms the barn-inspired property into an elegant French Farmhouse.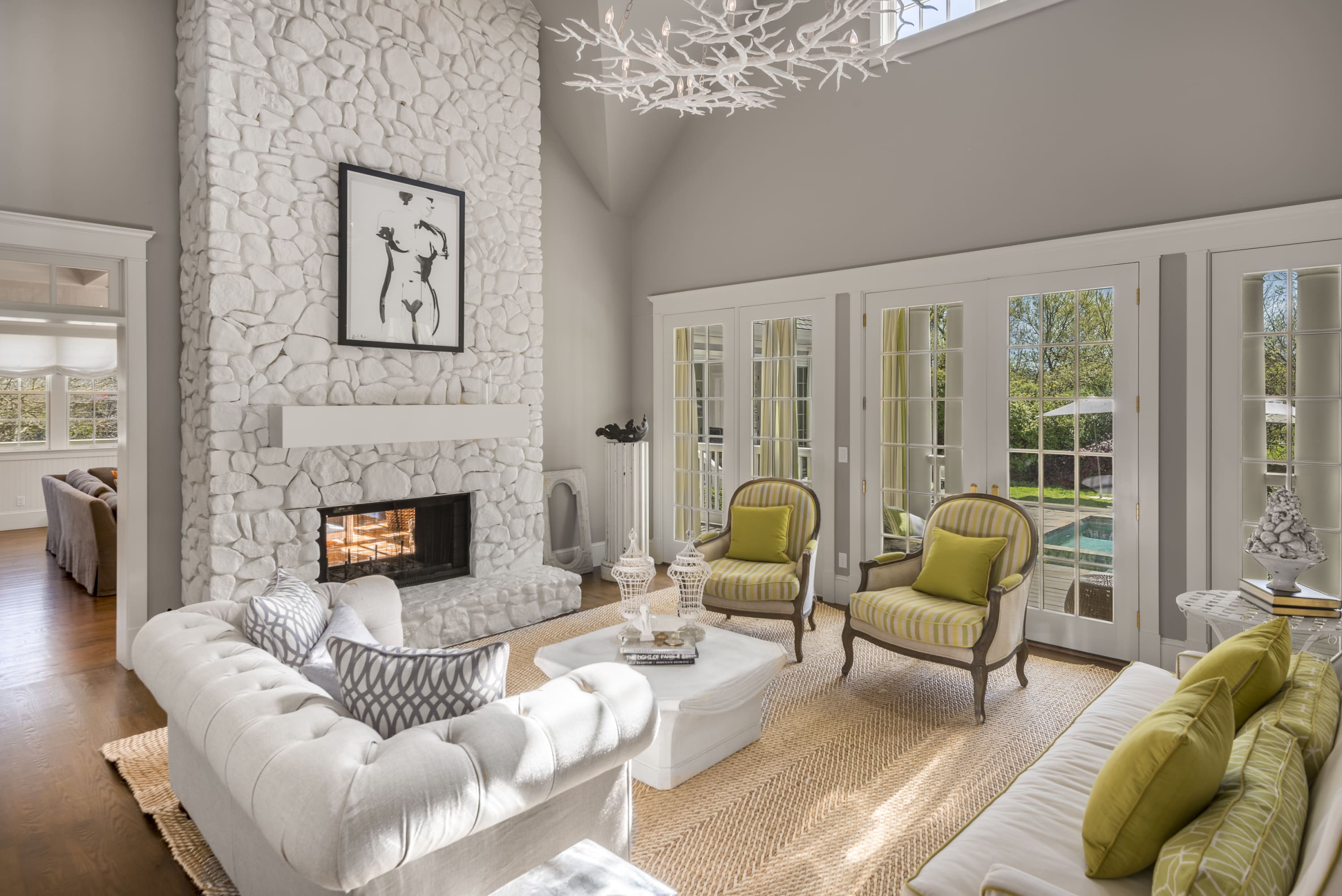 Even if living in California, being around a fireplace will conjure up images of the whitest, fluffiest snow imaginable. A white fireplace therefore, is always an attractive sight. This Sonoma estate elegantly blends charm, modernity and edge with its white pebbled fireplace. The floor-to-ceiling design accents the height of the room, while its sleek yet textured finish adorned with modern art, as well as the surrounding white sofa and chartreuse chair –create an overall space that is clean, fresh and fun.
View listing
here
.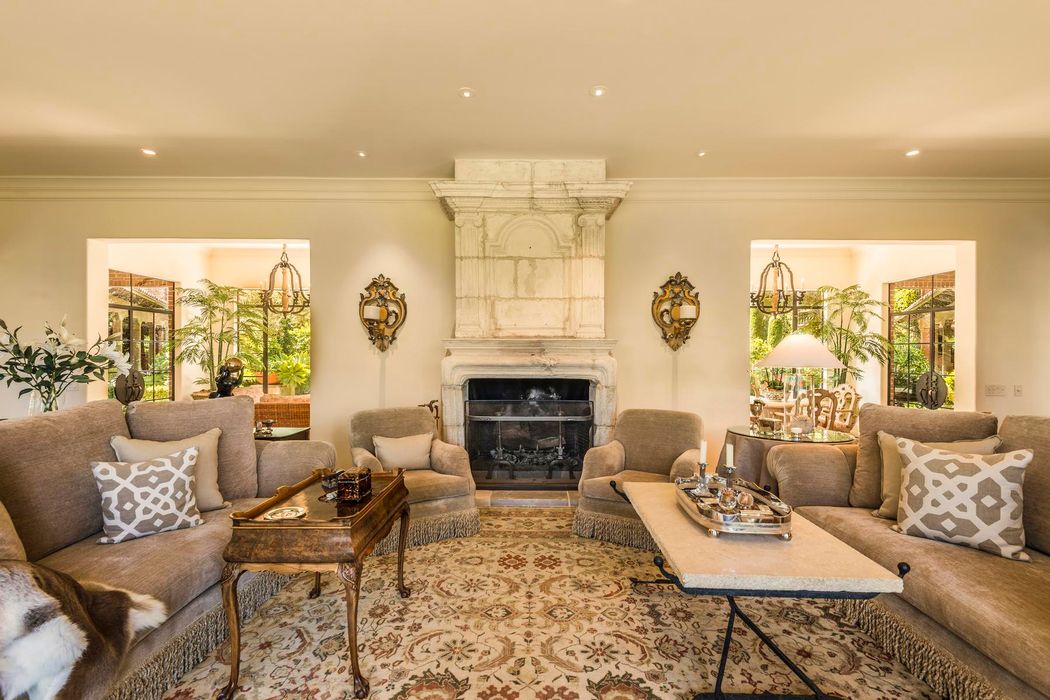 Tall and Beautiful
A fireplace that meets the ceiling, instantly becomes a fabulous focal point of any living space. This St. Helena home for instance, showcases an eye-catching floor-to-ceiling fireplace with fluted Roman pillar moldings –a striking contrast against the soft and plush upholstery, as well as the verdant backyard views.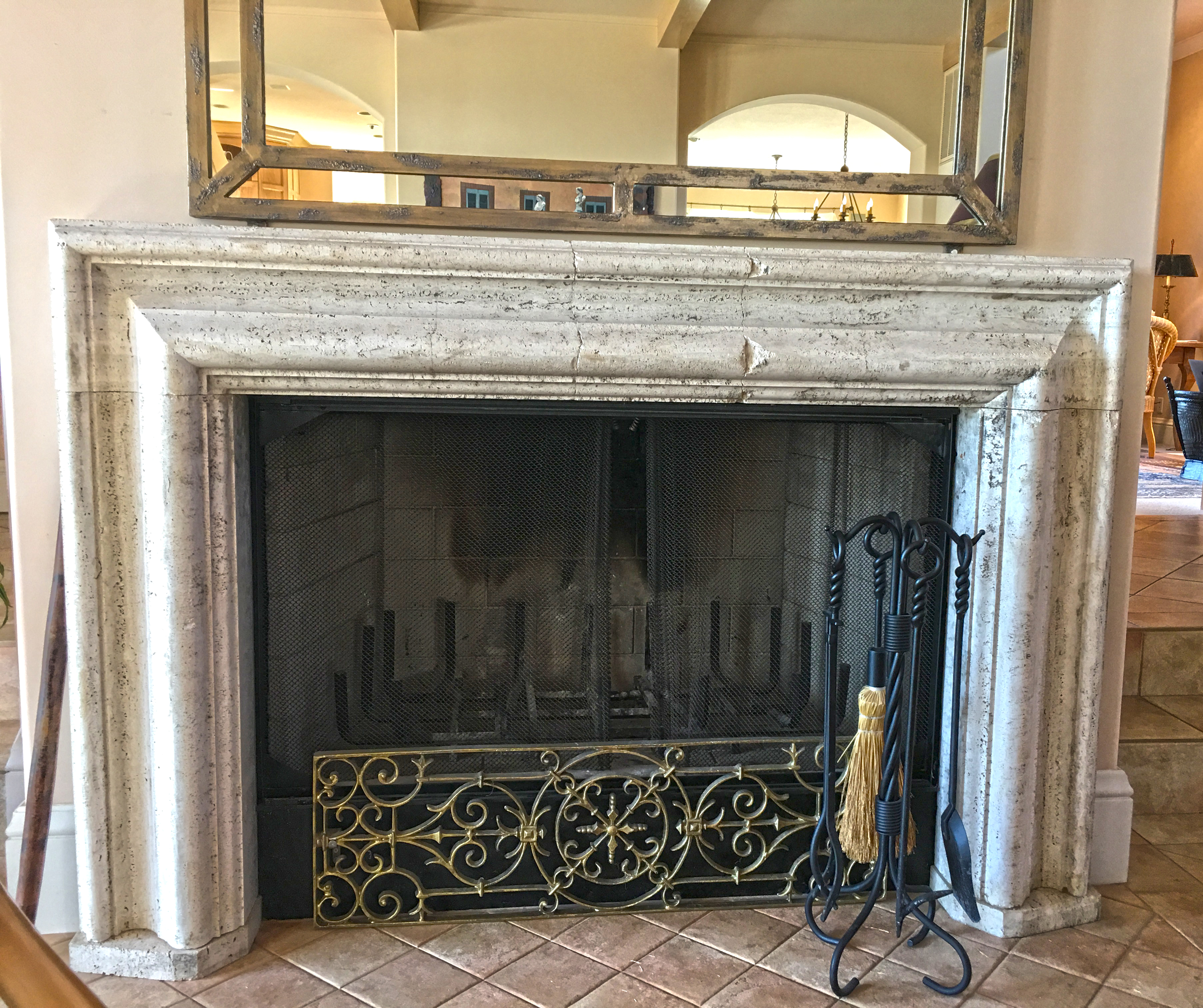 This special fireplace is not only a unique and gorgeous vintage construct, but was also salvaged from an 1800s mansion in Pacific Heights, San Francisco. A focal point in the home, this fireplace conjures up memories of the past, while fitting in perfectly with a home of today. Now, cozy nights and many memories can continue to be shared around this one-of-a-kind piece.