The drama for the successful reality TV show "Keeping up with the Kardashians" happens both on-screen and off with the Kardashians' signature home style setting the dramatic backdrop for all the action. Here are seven ways you can bring the glamorous, bold and always camera ready design ideas into your own home.
Photo Source: dailymotion.com
1) Use classical elements that have an edge
Kris Jenner's bedroom, renovated by Los Angeles-based choreographer-turned-interior designer Jeff Andrews, utilizes classic elements that have an edge to them, creating the perfect space for the family's over-the-top antics. Check out this Pinterest page with lots of photos of the Jenner's entire home.


2) Install spotlights
Kris has made spotlighting her famous family members easy by installing critical lighting in the rafters of her foyer.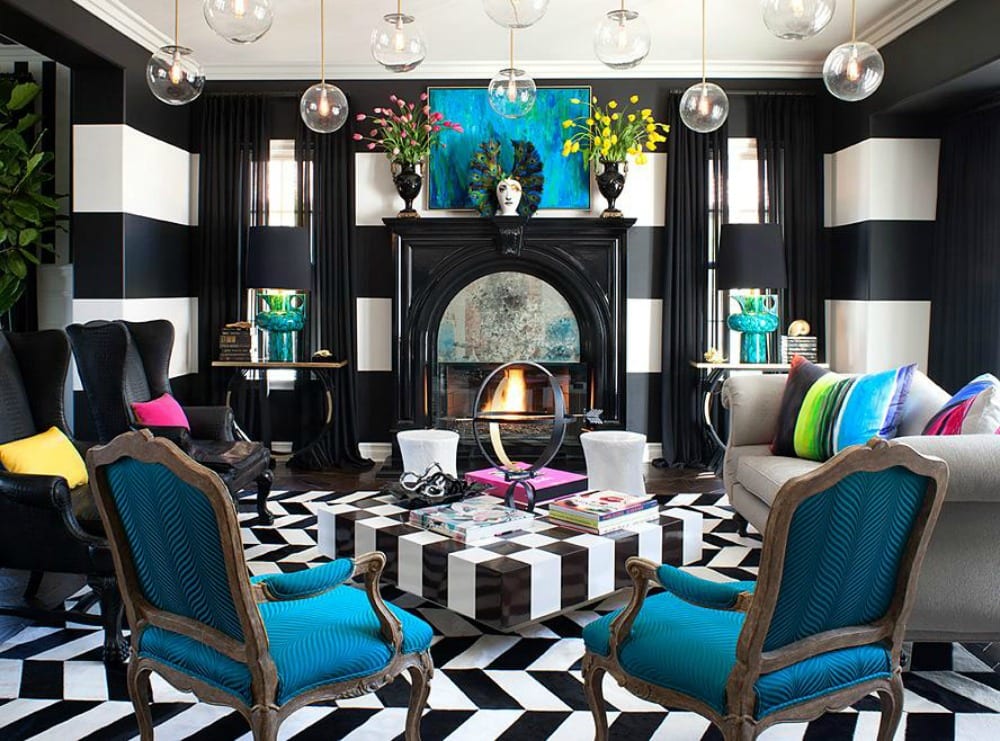 Photo Source: celebuzz.com
3) Use black and white
A black and white color scheme anchors any room. All you need to add to your black and white color palate is touches of bright color to tie it all together. Check out the black and white horizontal stripes on the wall of Kourtney's living room, a very bold choice indeed. The classic color scheme permeates through all the Kardashian-Jenner households, from Kris's foyer to Khloé's dining room table.


4) Make a dramatic entrance
Khloé, knows the importance of making a dramatic entrance. She descends a glass-paneled staircase in her Calabasas, CA, abode.


5) Don't over landscape
Kourtney made sure to feature her spectacular view in her backyard by choosing simple lawn furniture and a sleek built-in pool design that perfectly highlights her breath taking mountain backdrop.
6) Make it personal
The Kardashians know how to put their mark on everything from reality TV to fashion, so it's not surprising that they would want to personalize their bedding, too. This finishing touch is easy and makes a big difference!
North West matches theroom


7) Coordinate your attire with your surroundings
You're never too big or too small to coordinate your attire with your surroundings. Take this photo of Kim and Kayne's baby North tiptoeing her way down black-and-white stairs in her matching skunk outfit.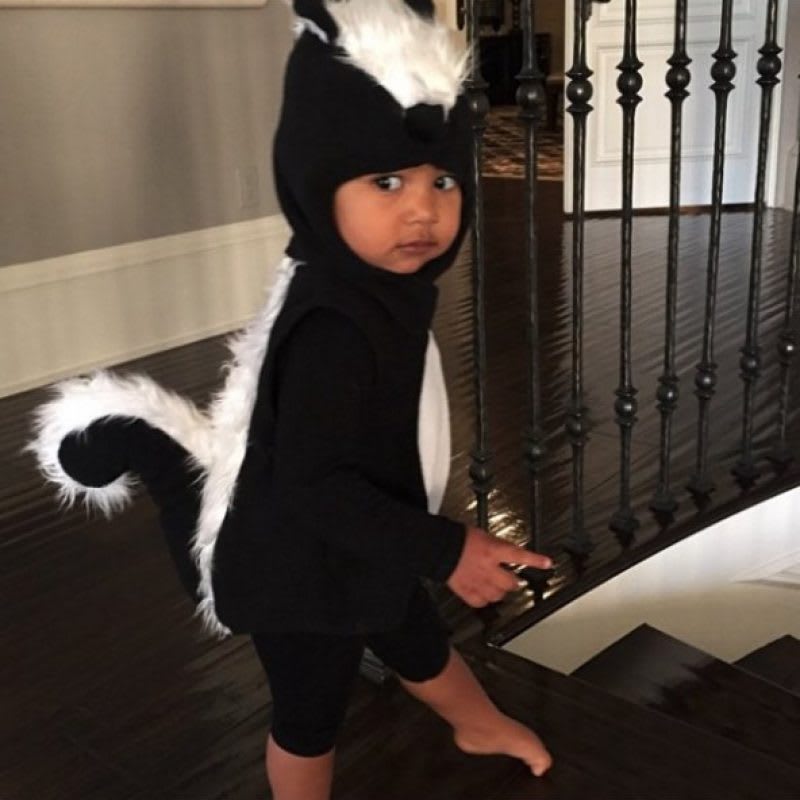 Photo Source: kimkardashian/instagram
If you are planning to keep up with the Kardashians' signature home style in a new luxury home in Napa Valley or Sonoma Valley, check out my comprehensive website and please contact me at 415.516.3939, or via email at
ginger@gingermartin.com
. Read my previous blog about luxury interior design trends for 2015 for even more inspiration!