The general consensus is that the luxury real estate market in San Francisco is slowing down…lower and mid-priced homes have remained in the 'seller's market' territory. This luxury market consists of homes listed at $2mm and up.


This market shift could be due to a few factors:
The U.S. equity markets volatility
High prices in San Francisco discouraging prospective buyers
Flood of new construction luxury condos
Either way, it looks like now is a good time to consider investing in prime real estate in the city…before it's too late.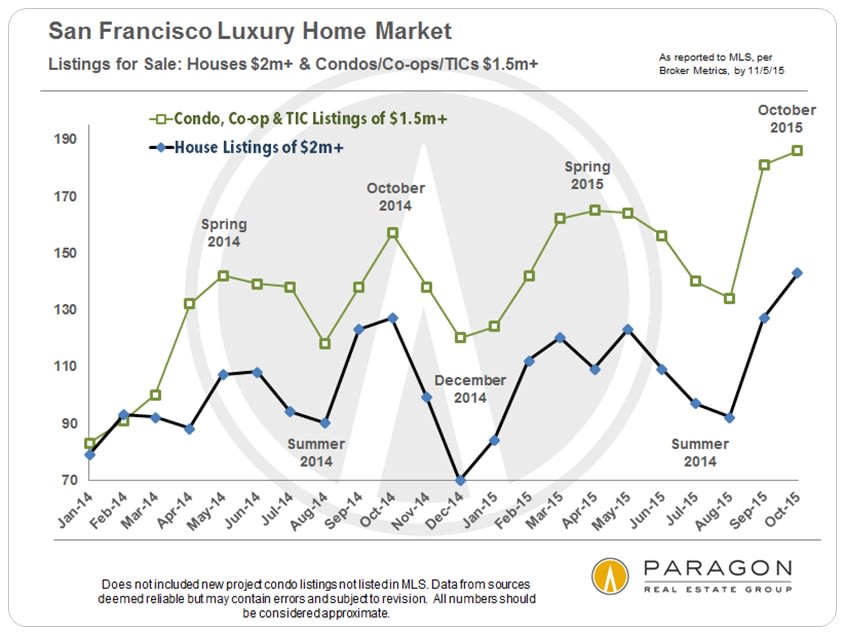 Photo Source: paragon-re.com
Read the full Paragon Real Estate report here.