Summer is the season of alfresco dining, which means it's the perfect time to spruce up your outdoor dining area. There are so many decorating and design options available to homeowners who are hoping to improve their outdoor space. To truly make this area stand out, try using interesting lighting techniques, adding unique decorative elements to the space, incorporating bold colors in your design, or personalizing the decor.


Use Ambient Lighting
Perfect lighting is an essential element to a standout outdoor dining area. Without lighting, your guests will be eating dinner in the dark, but too much lighting can also be unappealing. Combine a few different lighting techniques to create a welcoming dining area where you and your family can enjoy an evening together outside.


Twinkling globe string lights can brighten the upper level of the patio area with a relaxing glow. Flickering candles on the dining table will brighten the eating area, and floor lanterns can add a romantic ambiance to the outside dining space. If your dining area is on a porch, add some overhead pendant lighting to brighten the area while adding visual appeal at the same time.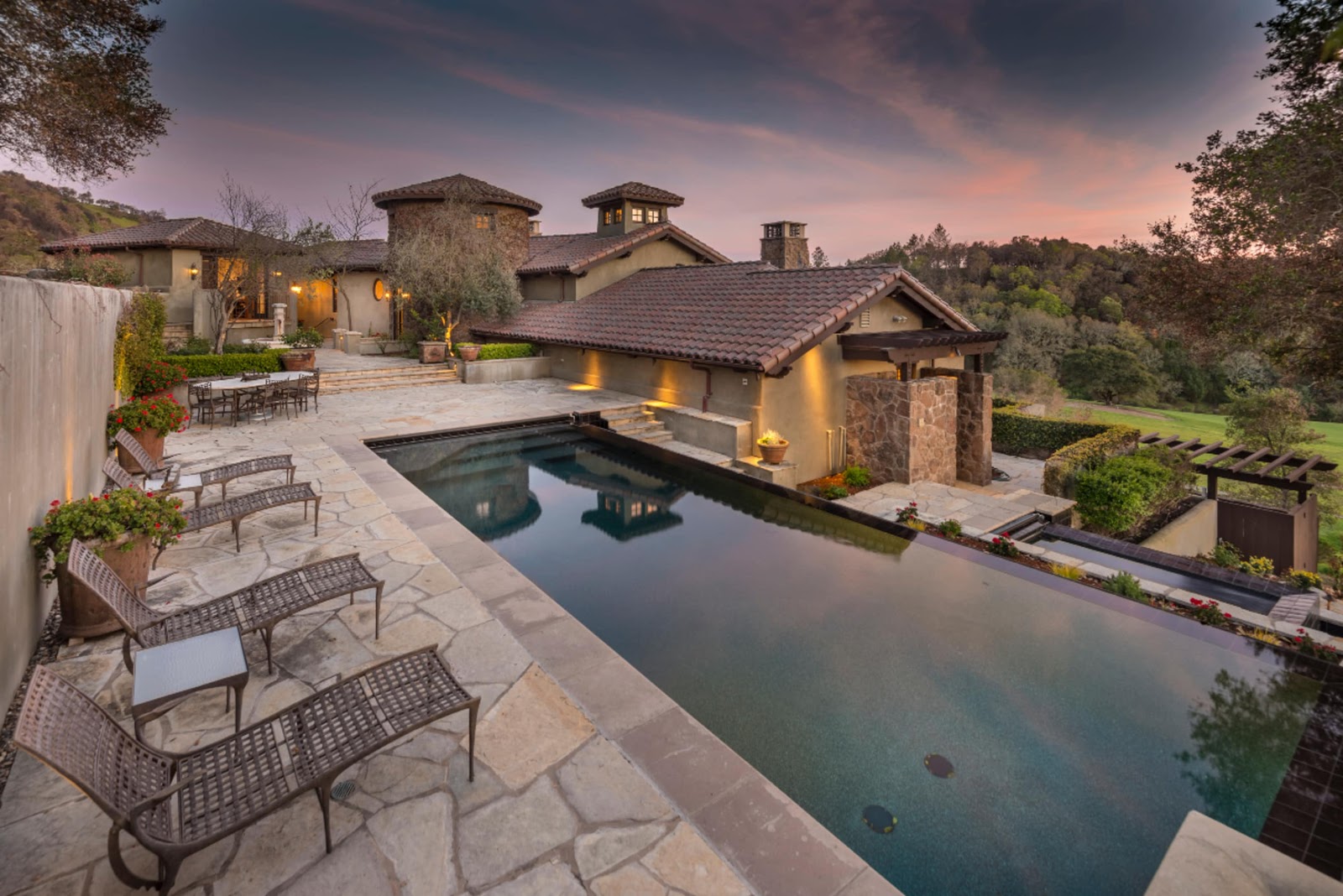 Add interesting decorative elements
Draw your guests into your outdoor dining area by adding interesting decorative elements to the patio. Create visual interest by hanging sconces from the patio ceiling or top your dining area pergola with a selection of climbing plants. Visual interest can also be created by adding levels to your dining area with retaining walls, stairways, or multi-level decking.


A beautiful fire feature is yet another decorative element that can add interest to your outdoor dining area. A towering stone fireplace or large fire pit surrounded by seating are common approaches. For a more nontraditional way to introduce fire to your dining area, consider adding a fire feature into the dining table itself.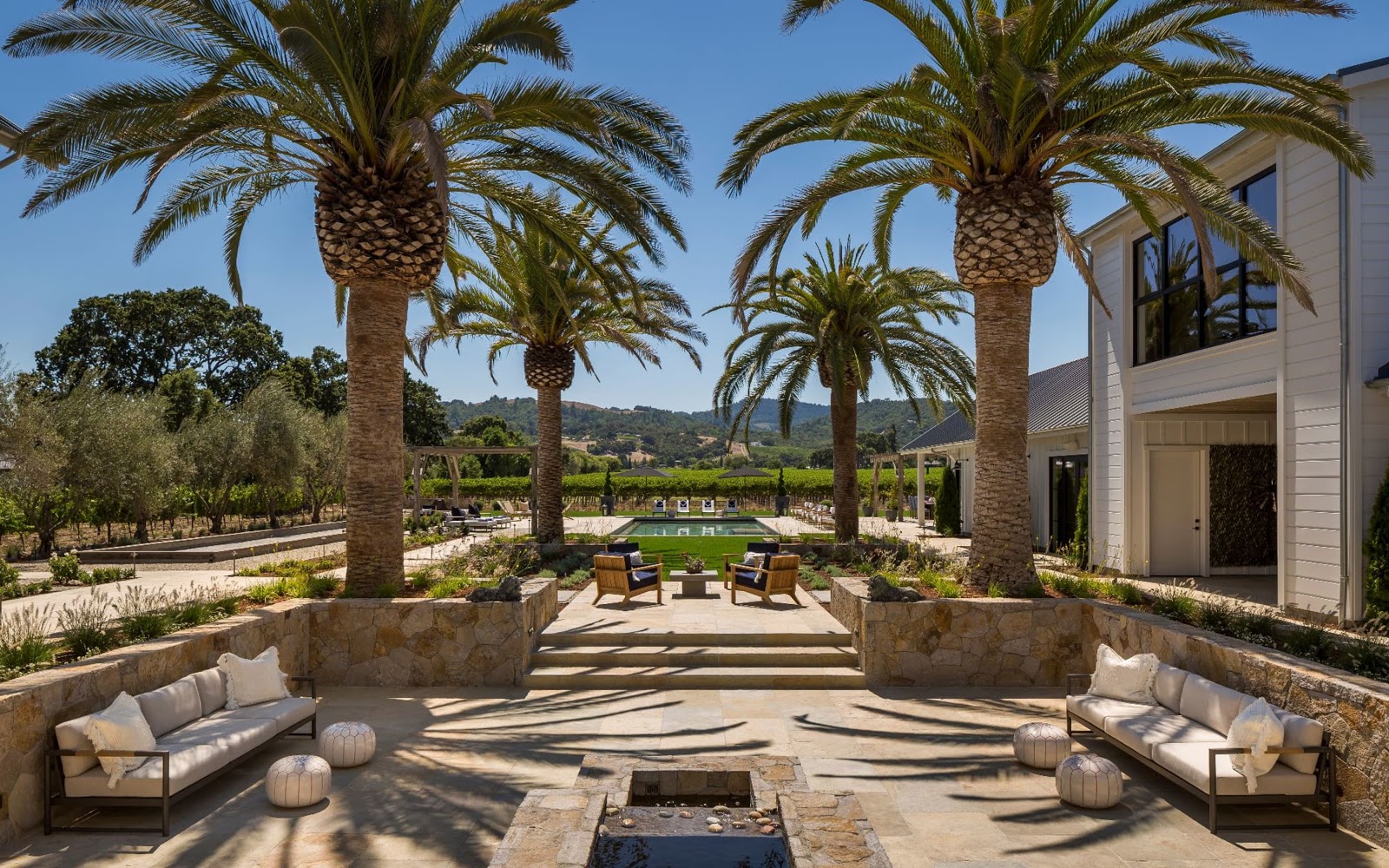 Incorporate Bold Colors
Bold colors are a simple way to make your outside dining area stand out. Adding pops of colors with decorative pillows, brightly colored dishes, or a selection of tropical flowering plants are easy ways to make a statement on your patio. Bringing in bright, bold dining furniture into the space is another way to make your outdoor space more eye catching.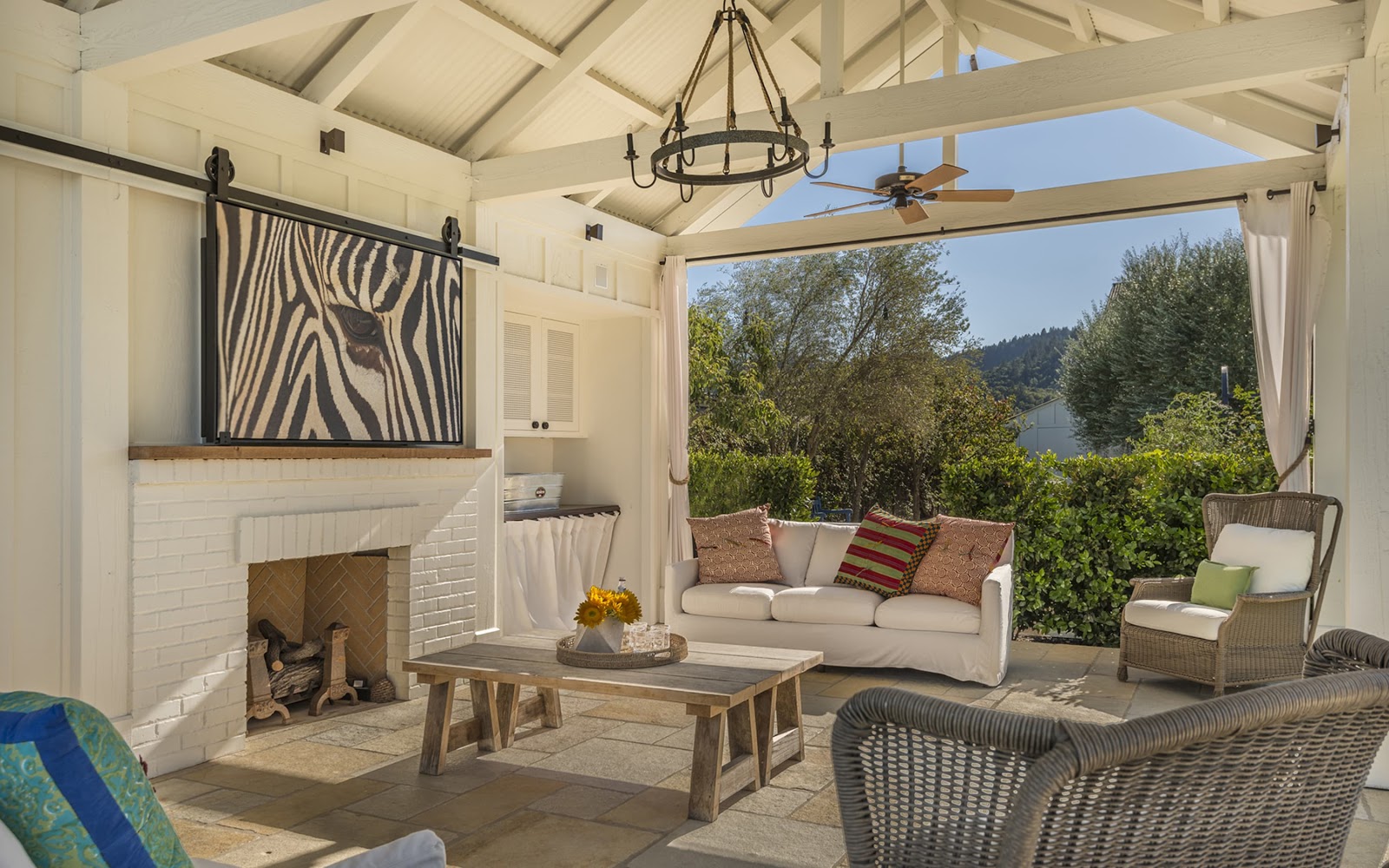 (Property: 1301 Bella Oaks Ln, Rutherford, CA)
Make it Personal
When planning the decor of your outdoor dining area, consider what elements you love about your home's interior. Bringing those decorating concepts from the indoors out will not only create a sense of cohesion between both spaces, but it will make the space more personal, as well. Consider adding elements like an area rug, throw pillows, or unique accents to make the space more warm and inviting.