Living in Napa Valley but struggling to find a designer? Look no further! We've put together a list of the most talented and respected interior designers in the area.
Erin Martin
Erin Martin is all about balance. Her style strikes a chord somewhere between classic and unique. She incorporates art and technology to capture the personality of the space, and she believes in letting that personality shine through. Located in St. Helena, she's ready to help your space find its balance.
Kristin Martin
Kristin Martin uses the beauty of Napa Valley as inspiration for her designs. She draws from this beauty to create spaces that complement their backdrop. When designing, she loves to balance the new and the old and emphasizes natural elements and texture. She also specializes in winery design—fitting for the nation's wine capital.
Jay Jeffers
Jay Jeffers is known for his "luxurious, livable homes." From city condos to suburban mansions, Jay has a unique vision. He offers custom furniture design and has the perfect selection of antiques and artwork for your space. He can design for anyone and aims to make each home he designs reflect the personality of its inhabitants.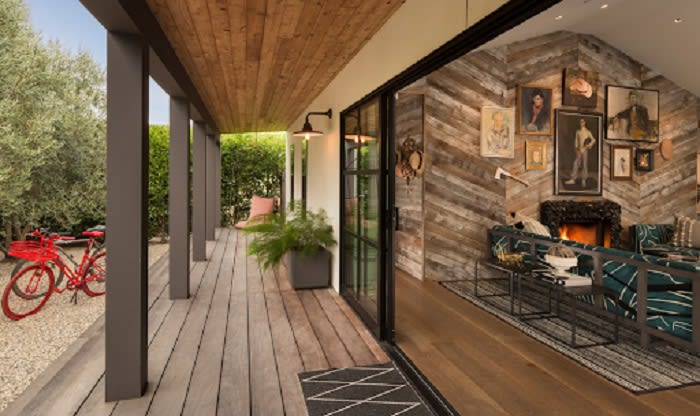 (Credit: Jay Jeffers)
Robin Wilson
Robin Wilson owns Atmosphere Design Group, a Sacramento-based firm that serves Napa. Robin loves to travel and explore history and uses her extensive knowledge of both as inspiration. She embraces color and pays impeccable attention to detail. She is an artist at heart, and her skills shine through in each design.
Julia Katrine
Julia Katrine's company, Julia Katrine Design, is an upscale interior and exterior design company that serves Napa. JKD rejects "trendy" in favor of modernism that won't go out of style. From lighting to furniture, JKD wants every space to feel fresh and inviting. They work closely with architects and contractors to ensure each project is a success from start to finish.
Laura Brandwein
Laura Brandwein started Rock House Design in 2003. Since then, she's been working on projects that excite and inspire her. Her design persona is "original, personal, and clean," and every design is created with the customer in mind. Whether it's a residential or commercial project, RHD compiles a strong team and helps the client's dreams become realities. 


Patti Lorenzi Cowger
Patti Lorenzi Cowger is a Napa-born-and-raised designer and the creator of PLC Interiors. Patti aims to make clients feel at home with her designs. Her degree in mathematics makes her especially tuned in to detail, shape, size, and balance. She believes in dressing up the subtle without tipping the scales into excess. Her designs are harmonious and beautiful.
Jennifer Jones
Jennifer Jones owns Niche Interiors, a sophisticated, sustainable interior design firm. Her "streamlined and personal approach" to design sets her and her company apart from the rest. Jennifer serves over 60 clients and is exceptionally skilled at creating family-friendly spaces. She and her team manage each project from concept to completion and have won countless design awards. 
Jenny Ildefonso
Jenny Ildefonso is the principal designer at Jentry McGraw. She has both residential and commercial experience around California, and her work has been featured on HGTV. At Jentry, Jenny and her team seek to truly understand their clients, so the spaces they create represent clients' dreams and interests, and personalities. From kitchen remodels to entire home remodels, Jenny is ready to help you transform your space.
Patti Ogden
Patti Ogden is a former fashion designer who knows how to put together a color palette. Born into a family of artists, she appreciates a sense of style. Knowing your sense of style helps avoid "of the moment" trends. Patti emphasizes "knowing your point of view" and making confident design decisions. She aims to instill these skills into all of her clients so they can design with confidence.
Miyuki Yamaguchi
Miyuki Yamaguchi has over 30 years of experience in the design world. She's designed for a range of clients, from the Four Seasons Hotels & Resorts to the Napa Valley Showcase Houses. Her goal is to "offer timeless solutions to elevate brand experience or to enhance lifestyle." Miyuki is a creative, collaborative Napa Valley design staple.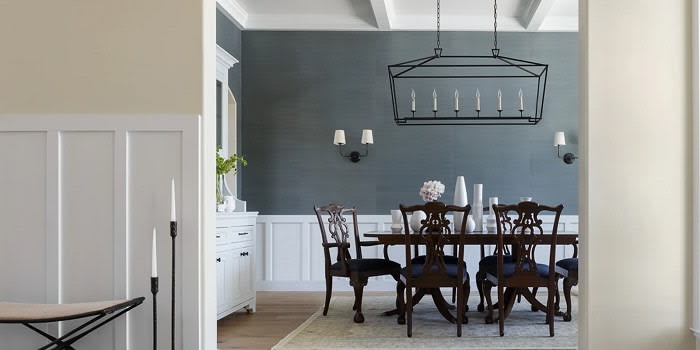 (Credit: Miyuki Yamaguchi)
Marie Leonard
Marie Leonard is the owner and principal designer of Marie Lyall Interior Design, a boutique design company in Napa. She specializes in residential and commercial design as well as interior decor. Marie believes in maintaining the integrity of spaces while also adding a dash of personality. She works closely with her clients to better understand their personalities and design visions. Her designs are an homage to the beauty of Napa Valley as well as the Italian countryside. 
Paula Portet
Paula Portet is a certified interior and exterior design consultant. She uses "surrounding elements" to make spaces beautiful. Her designs create harmony between all aspects of her clients' lives. Authenticity is her principal goal, whether she's remodeling a kitchen or designing a back patio.
Lindsey Albrecht
Lindsey Albrecht grew up surrounded by art and decoration. She pays impeccable attention to detail, and her long history in fashion informs her designs. She combines modern and traditional furnishings and carefully selects each detail in every room. She and her team are "driven by the beauty of the details."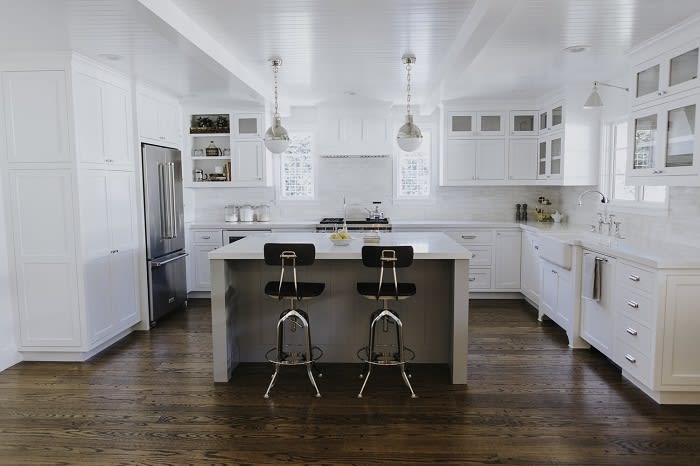 (Credit: Lindsey Albrecht)
Michelle Nelson
Michelle Nelson is the founder of Alignable Interior Design. She loves design to her core and can work on any project (she's even designed an auto body shop!). She has 30 years of experience in the ad agency sector, which she marries with her ample design experience. She even offers a one-day makeover service for those clients looking to start with some minor changes.
Gwen Callan
Gwen Callan is all about smart design and "mindful, comfortable living." She designs upscale private residences, from small residential designs to offices. An art history major, Gwen uses her love of art history, textiles, and architecture to inform her design style. Gwen believes fair prices shouldn't require sacrificing quality, and she works closely with each client to find a balance between cost and quality.

If you're looking to explore Napa Valley real estate, please reach out to Ginger Martin today to learn more about Napa Valley homes for sale! Her expertise and extensive network can help make your Wine Country dreams come true.