Nothing quite says "Napa Valley" like a gathering of great films, great people and great wine at the Napa Valley Film Festival!
With the film festival just days away I wanted to let you in on exactly why this is a 'can't miss' event!
With a multitude of films being shown, and quite a few celebrity appearances promised, what better way could you think of to spend a weekend in Napa?


Each year's festival includes over 200 screenings, discussions with filmmakers, afternoon wine tastings, and over 50 special events. With six days total the festival is packed to the brim with exciting events and tributes while drinking wine along the way.


JUST A FEW BIG NAMES
This year's celebrity tributes include a few extremely talented people. It will be so exciting to see them recognized for their work!


• Matthew McConaughey
• Lee Daniels
• Kurt Russell
• Viggo Mortensen
• Chloë Grace Moretz
• Dev Patel
• Glen Powell
• Zoey Deutch

THE NAPA VALLEY FILM FESTIVAL IS WAY TOO MUCH FUN!
Some of the fun events this year include:


Festival Gala: Self-proclaimed the "most glamorous party of the year" this night surely won't disappoint! You'll be able to walk the red carpet, meet filmmakers and celebrities, sample the finest food and drink, enjoy creative cocktails and spirits, and dance the night away in an evening of glitz blended with the relaxed, elegant style of Napa.


Opening Night Pool Party: Don't forget your swimsuit! Mingle with festival-goers and filmmakers alike while dancing in or out of the pool! It's the perfect way to kick off the week of unique and fun events.


This weekend is absolutely sure to please. Whenever you pair outstanding independent films with world-class food and drink, you know it will be a weekend you won't forget.


If you're not ready to stop living the Napa life, then I have the perfect home for you to come home to every night.


STUNNING NAPA VALLEY COMPOUND FOR SALE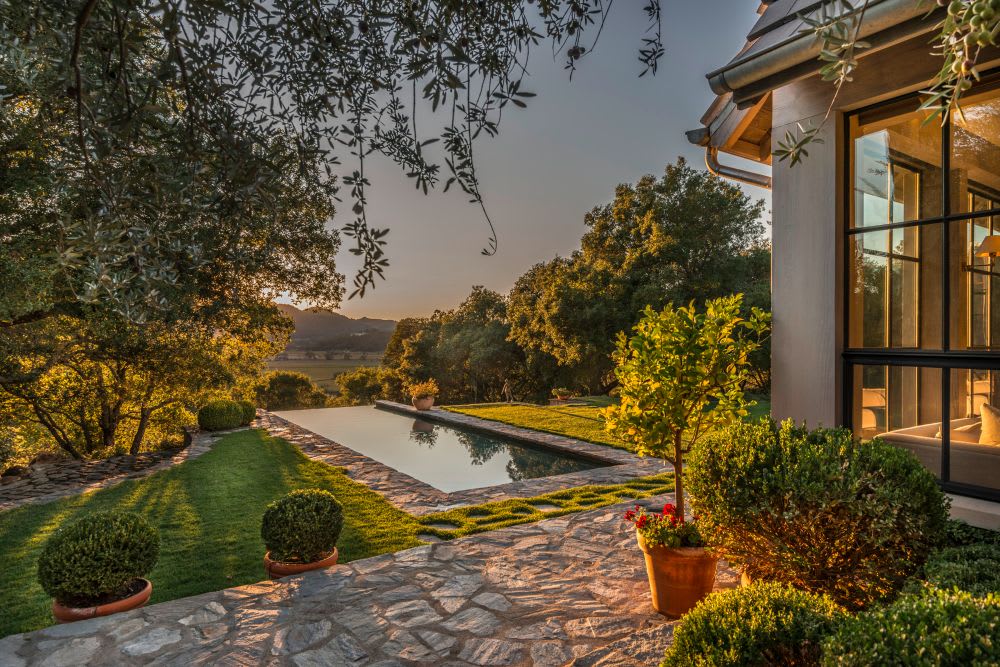 Situated in the heart of the Napa Valley's premier vineyards, this 40-acre compound is nestled between its own two knolls, located halfway between St. Helena and Calistoga. Surrounded by thousands of acres of preserved Land Trust, the complete privacy offered by 777 Lommel Road is unique for a property just steps off the Silverado Trail.


A grove of silvery eucalyptus frames the gated entry. The driveway meanders lazily between the estate Cabernet vines and a producing grove of olive trees, past a fruit orchard and a pair of enchanting guest cottages in a stone-walled private enclave with swimming pool; raised vegetable beds, rose garden, olive allée, and chicken coop.
Would you be interested in our selection of Napa or Sonoma Homes For Sale? If you are looking for real estate in the area, and need someone who has lived, breathed, and worked in the area for almost two decades — get in contact with me now at 415.516.3939.


Whether you are looking for a vacation or primary home, luxury estates, or expansive land with a vineyard — I am here to help.