Napa Valley Film Festival is here! Nov 11-15:
Covering a big area of real estate, make your way through 12 screening venues in Napa, Yountville, St. Helena and Calistoga as you watch gorgeous films, attend fabulous parties, view culinary demonstrations or grab a glass of wine in a local speakeasy. Now in it's 5th year, the Napa Film Festival is a very exciting time in the Napa Valley, showcasing about 120 films. Spot stars like John Travolta, Mark Ruffalo, Rachel McAdams and Michael Keaton perusing the fete.
Categories include: Competition Films, Award Season Films, and Other Film Related Elements.
New member of the NVFF Vintner Circle in 2015,
Eleven Eleven
features collectible wines. Variety's 'Top 10 To Taste' of Napa Valley's most creative chefs offer their fresh genius on dishes inspired by film scenes in movies such as Big Night, Pulp Fiction and Julie and Julia.
Additional bonus: Show your festival pass to the bus driver for
a free VINE ride
to one of the event locations.
We hope you can make it…guaranteed to be fabulous!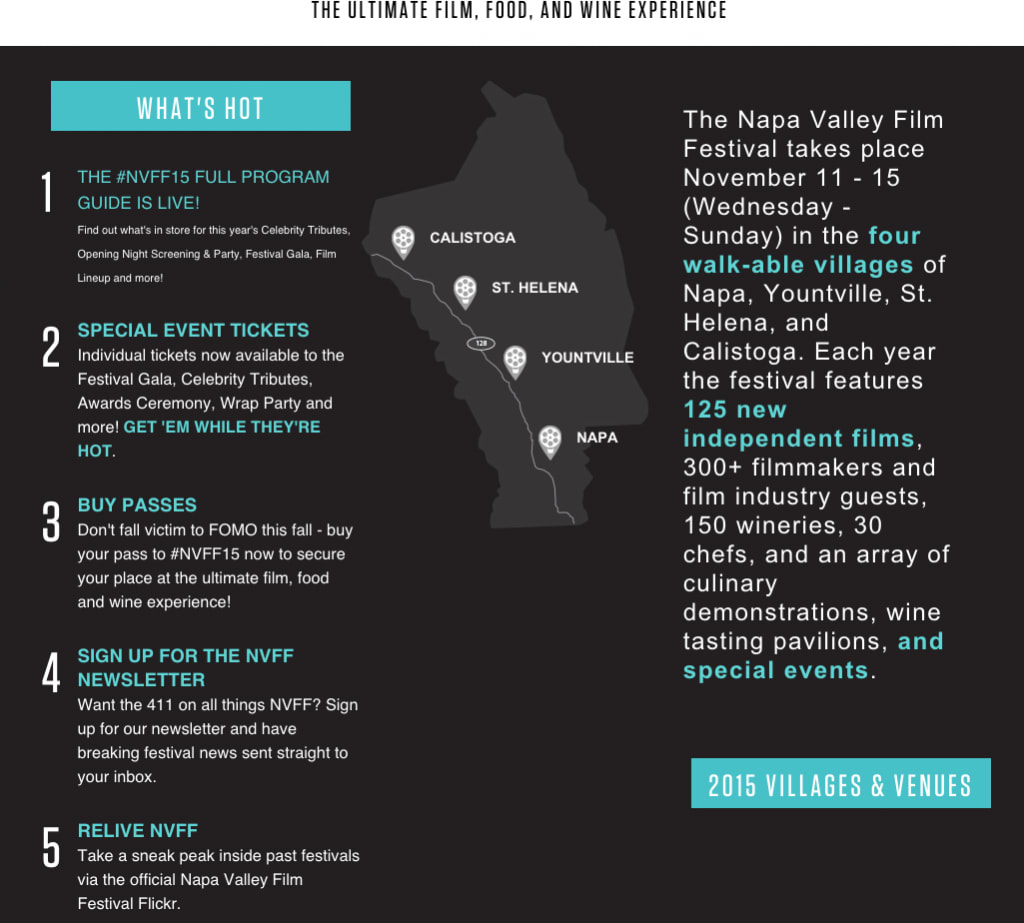 Photo Source: napavalleyfilmfest.org
Header Source: http://newtechparentbulletin.blogspot.com