Warm sunshine. A long table with friends and family. Delicious wine paired with expertly chosen food. This is the Napa Valley experience. Napa is, of course, known for its incredible wine selections—from Cabernets to Sauvignons Blancs to Roses, Napa has it all. But why not take wine tasting one step further? Wine pairings are an excellent way to experience all of the region's rich flavors. After all, good food should be accompanied by excellent wine. Let us walk you through the best Napa has to offer.
The French Laundry
Anthony Bourdain once called this Yountville staple "the best restaurant in the world." Chef Thomas Keller's cooking is, indeed, world-renowned. The exterior is a beautiful stone farmhouse that oozes exclusivity and taste. Keller offers tasting meals, which you may pair with any of the wines on the extensive wine list. There are two set menus at The French Laundry, each totaling $350 per person: the meat and seafood "Chef's Tasting" menus and the "Tasting of Vegetables." You may curate your experience by upgrading certain courses, depending on what you'd like to try.

The rotating food menu draws from the most local, in-season foods in the region and changes daily. French Laundry's resident sommeliers welcome the creativity that comes with pairing their wines with a diverse, constantly changing menu. Let them suggest wines to pair with your many courses. If ambiance is key for you, consider upgrading to a meal in the historic dining room. At $850 per person, this private, curated experience is guaranteed to be memorable.
Round Pond Estate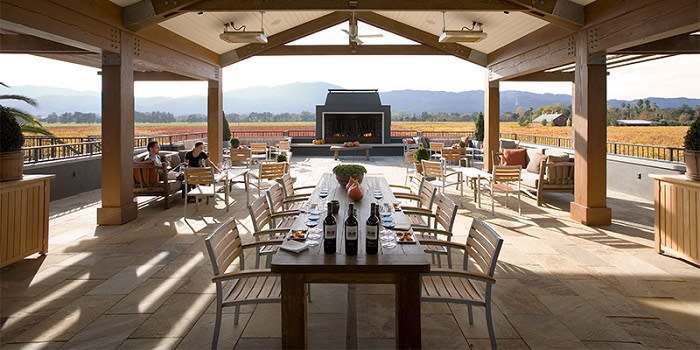 Round Pond offers a broad selection of curated tasting experiences—some of which also include vineyard tours. The Il Pranzo experience is a full four-hour food and wine journey. The experience begins with a tour of the winery garden and olive grove. Wind through stunning green vines as you learn about the growing process. Next, you'll be led to Round Pond's renowned winery terrace, which overlooks the vineyards and surrounding mountains. This scenic location is the best spot to enjoy the food and wine pairings Round Pond has to offer. The chef will present you with a diverse selection of courses and wines—each of which has a unique taste and history. This pairing experience is by appointment only and costs $175 per person.
Domaine Carneros
Domaine Carneros is best known for its sparkling wines and Pinot Noir selection. Founded by the Taittinger family, this 400-acre vineyard surrounds a gorgeous château. The entire experience feels more like the French countryside than the heart of Napa Valley. The château features an impressive staircase and robust gardens and is the best place to experience a Carneros tasting. The Ultimate Chips and Dip is their most popular experience. This $350 experience—designed for two guests—features three tastes of Domaine Carneros sparkling wines, three portions of Tsar Nicoulai Caviar, and an assortment of toast points. Caviar and sparkling wine are a quintessential pair, and you're sure to leave this experience confident that you've tried some of the best around.
Joseph Phelps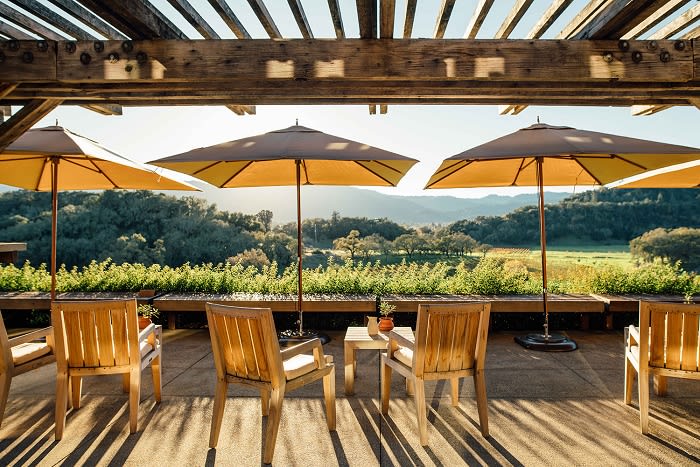 Since 1973, this family-owned Napa vineyard has produced some of the most acclaimed wine in the region (and the world). Phelps is known for his Bordeaux-style red, Insignia, as well as his dedication to sustainability. His most popular pairing experience is "Bountiful Table." At $275 per person, Bountiful Table is a semi-private, reservation-only way to enjoy all Joseph Phelps has to offer. Sit on the Redwood Terrace as you sample unique plates made from the most seasonal, local ingredients. The Phelps experts will pair their wines with your meal to create a custom experience you're sure to remember.
Pine Ridge Vineyards
Pine Ridge is renowned for its "distinctly powerful and elegant" Cabernet Sauvignon blends. And through the vineyard's "Savor Pine Ridge" tasting experience, you can taste the wine that makes this vineyard stand out. You'll sit in Cellar 47—one of the vineyards caves, which provides a quiet, private experience. This pairing includes tastes of six different Cabernet Sauvignon wines, which the wine chef will pair with a unique menu of small bites. At $125 per person, this VIP tasting experience is ideal for red wine lovers.
The Hess Collection
The Hess Collection is one of the premier family-owned and family-led vineyards in the Napa Valley region. The vineyard primarily produces Cabernet Sauvignon and offers a variety of pairing experiences. Cheese lovers enjoy the Wine & Cheese tour, which pairs several Hess Collection blends with an assortment of fine cheeses. A more comprehensive option is the Vineyard Tour & Tasting. Estate guides will drive you through the vineyard aboard one of their luxury ATVs. Enjoy breathtaking views while you learn more about the Hess growing process. After the ride, you'll enjoy current release wines paired with seasonal dishes from Executive Chef Chad Hendrickson. This experience is one of the most memorable Napa has to offer.
Peju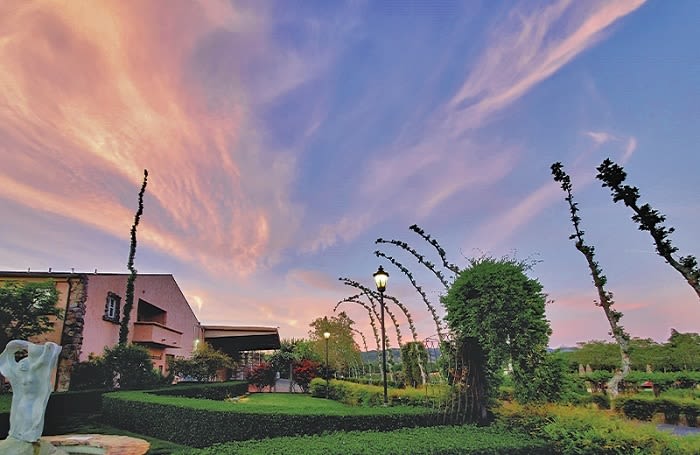 Peju vineyard is a family-owned and operated vineyard in a gorgeous setting. Peju's Rutherford Estate features a stunning tower, which has become the brand's hallmark. You can stroll through the constantly growing and changing gardens, which add to the estate's luxury and peacefulness. A favorite experience at Peju is the Wine & Dine Private Luncheon. For $165 per person, you can seek refuge from the sun at one of the estate's shaded garden tables. Chef Nic prepares four deluxe, seasonal courses, which you'll eat alongside Peju's best wines. Planning an event? Peju is happy to curate a private experience for you, complete with personalized menus and VIP seating.
Davies Vineyards
Davies Vineyards, located on the Schramsberg Estate, has been owned by several different families. Their ten different vineyard sites specialize in Pinot Noir. The Davies family aims to produce wines that are delicate enough to drink upon release but robust enough to enjoy over time. One of the more unique Davies experiences is the Bubbles & Caviar Brunch. This "educational experience" features Schramsberg Vineyards sparkling wines, as well as Oscentra Royale Caviar. The exquisite combination is an excellent way to start your day in Napa.

Looking for your ideal Napa Valley or Sonoma luxury home? Contact us at Ginger Martin Real Estate.