Where to shop for gifts in Napa Valley this holiday season.
The holidays are just around the corner, which means it's time to start checking off your shopping lists. These days, gift cards, online shopping and next-day delivery tend to dominate the world of gift-giving, making long sought-after, personal gifts hard to come by. For those who still value the art of shopping for unique, hand-picked gifts, the Napa Valley is just the place to start searching. The following are a some of the boutiques and new shops that will meet all of your gift-giving and seasonal needs.
Hunter Gatherer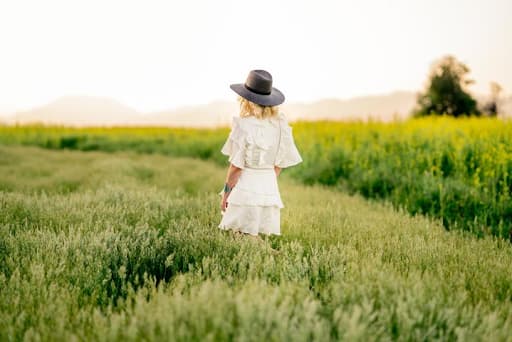 This
modern take
on a general store has all the high-end staples needed to make everyday life just a little bit more luxurious. The trendy selection of curated clothes, goods and provisions includes everything from men's and women's fashion to home goods to fashionable accessories for your pet. Find gifts for everyone on your list, from your mother to your dog.
Kelly's Filling Station
It's safe to say
Kelly's
is not your average gas station. With a broad wine selection, refreshments, coffee, snacks and gifts, this eclectic gas station-meets-wine store in Yountville is a surprising place to find unique treasures.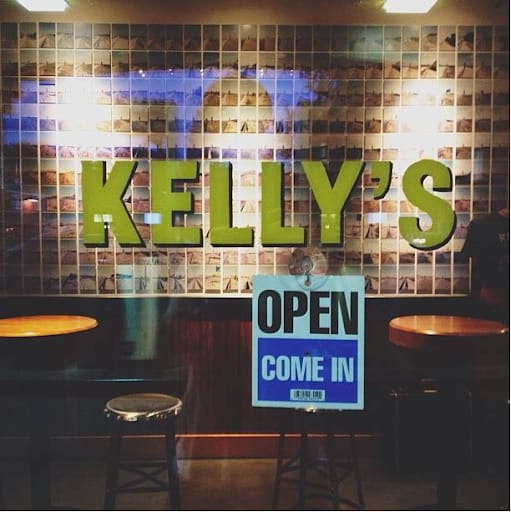 JCB Village

At JCB Village, Napa Valley wines are united with carefully curated luxury fashion and home goods with a French flair (JCB refers to the shops proprietor, vintner Jean-Charles Boisset). With candles, custom-designed jewelry, glassware, perfumes, and books, in addition to wine and comestibles, the boutique has a tres wide variety of really unique items.
Acres Home & Garden
This shop
is a wonderland of garden items, from fine tools to faux flowers. You'll find unique home goods including glassware, pillows, lotions, books, and holiday decorations suited for anyone with a well-tended life. During the holidays, the shop itself is somewhat of a destination, as fully decked-out Christmas trees are hung upside down from the ceiling.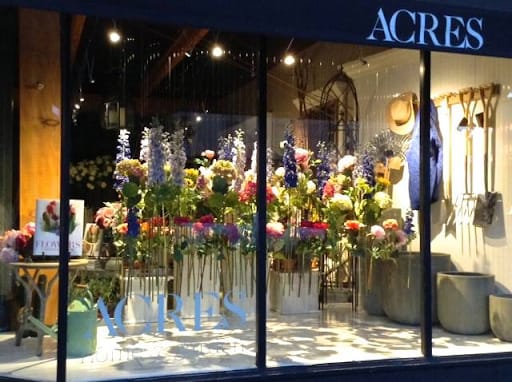 Erin Martin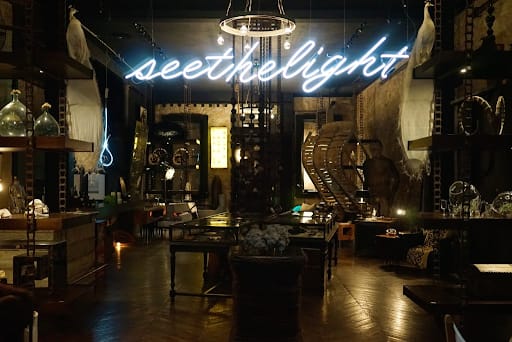 In her St. Helena store, designer Erin Martin is creating a lifestyle with art and design. Exuding personality and energy, the store is stocked with one-of-a-kind interior design items. From pottery to posters to jewelry to, well, a neon noose, this shop has your avant garde aunt covered.
Mecox Napa
Inspired by the classic aesthetic of California Wine Country,
this home and garden shop
, located at the newly revitalized First Street Napa shopping corridor, carries a broad selection of lifestyle products. With a curated selection of contemporary furniture, one-of-a-kind antiques, barware and glassware, and unique tabletop and bar accessories, the shop offers a balance of indoor and outdoor furnishings.

Maker's Market
After checking out Mecox, head down the street to
Makers Market
, the newest shop on the First Street block. The shop supports local artists and their endeavors by selling locally-made goods that are original, sustainable, and bring awareness to artisans, craftsmen, jewelers, and creative minds alike. With a selection of handcrafted goods, including jewelry, handbags, ceramics, glassware, soaps, and candles, finding gifts will be a breeze.
And shopping up and down the Valley is the gift giving that really is its own reward for you. Especially if you stop along the way for a wine break.