Cash purchases are now commonplace at the top-end of the housing market, but why? Rewind the clock 7 years back to 2009 when the Sonoma County housing market averaged $305,000 per house (which would now be considered a huge bargain). These bargain rental properties offered better returns than saving accounts and other fixed-income investments at that time…

… so investors purchased homes and other properties for rental and other reasons.

It was a prime year for single-home buyers as well.

In 2012, home prices averaged $350,000. That year, 35% of homes were snatched up with cash…

… And home buyers struggled to compete with experienced real estate investors at that time.

Fast forward 4 years later, and you will notice that this trend for cash financing is turning up, and for good reason.

THE CURRENT STATE OF THE SONOMA COUNTY HOUSING MARKET
Last November, the median sales price for homes in Sonoma County was at $528,000.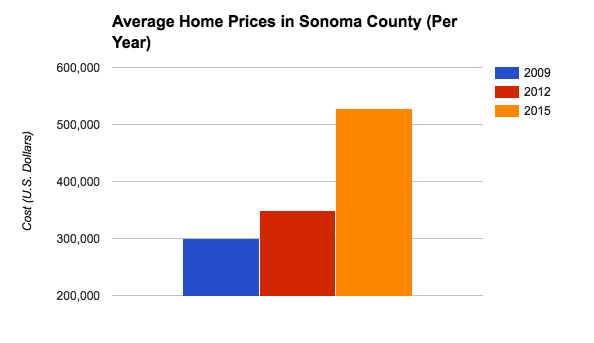 A 30% increase in home prices from 2012
Investors can't snatch up properties like they use to, and it is hard to locate properties that create a financial return.

Here's why investors struggle:

The pricing is high and potential rent costs don't cover the risk and expenses. Neither do they create a suitable profit-margin investors can be confident in.

According to Marty McCormick of McCormick and Co., "There's not a lot of product." Sounds like bad news for selling homes… but 25% of single-family homes sold last year from cash purchases.

Why is this important?

This percentage still remains among the highest in this decade in this area.


… but if there is an influx of cash purchases, where is the cash coming from?

THE TOP-END OF THE MARKET
Four in every 10 homes that sold for 1$ million or more were bought with cash, according to Rick Laws (he compiles The Press Democrat's monthly housing report). And cash purchases are becoming more prevalent in other counties… not just here.

According to Mike Kelly, and agent with Keller Williams, cash transactions easily made up half of ALL sales in Oakmont.

From all the talk of cash sales… cash purchases may seem like common place, but from 2001 to 2007, only 13 to 19 percent Sonoma county's annual home sales were purchased with cash…

… since then cash purchases haven't fallen below 23% according to Core Logic.

But who are the buyers?

THE BUYERS
As retirees and baby boomers sell off their more expensive properties in the Bay area, they come to our county as their "exit" plan according to Rick Laws.


The cost of living in San Francisco is 172.60% higher than the average American's…
…but Sonoma County's cost of living remains at 70.80% higher than the country's average (94.10% for Sonoma itself).

It all boils down to this.

Simply, the arbitrage is beneficial for Bay Area residents to sell…

… And then buy in the Sonoma County housing market where prices are reasonable compared to prices in the Bay area.

When comparing home prices, the Bay Area's median price for a home was at $700,000 in 2015. (Mercury News)

That is $172,000 higher than Sonoma County's 2015 median home prices.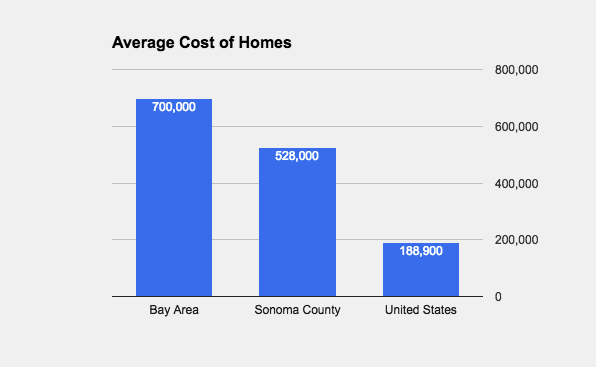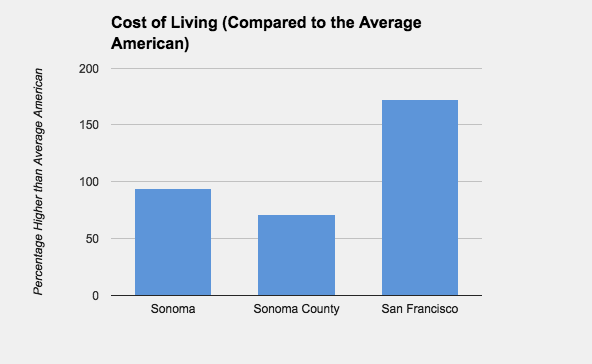 In short, we are seeing a migration of people looking to retire from the Bay area, and it is bringing and influx of cash funds to our market here in Sonoma County.
SEE THE SONOMA COUNTY HOUSING MARKET YOURSELF
You know about the state of the market, but what about the county itself? Why do people love it here?


Sonoma county is a breathtaking area filled with a long, storied history. The town itself is home to several landmarks and the county is known for its world-renowned wineries.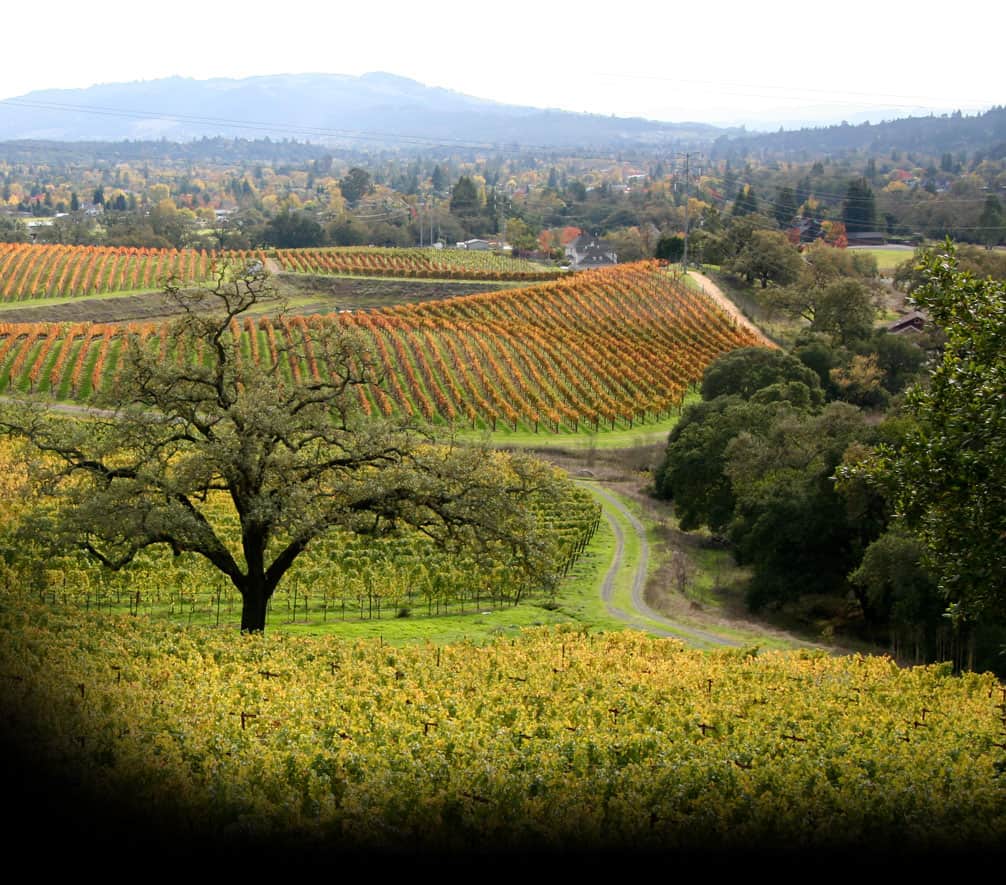 From a little, secluded cottage, to magnificent vineyards… many people come here for the culture and calm surroundings.

Want to see more for yourself? Click here for information on Sonoma homes for sale.