Founded in 1976, Sotheby's International Realty has been built to provide the most comprehensive network for those wanting to buy luxury real estate. Since then, they have built out their network to include top luxury real estate professionals worldwide.


With destinations across Europe, Asia, Africa, and America — and professionals in each region helping future luxury real estate owners find the perfect home to fit their lifestyle — we have decided to recap some of the top California listings presented by
Sotheby's August issue of Headline Real Estate

.
From Sonoma Valley Real Estate, San Francisco, and a special listing in Palm Beach — here are some of the top homes for sale.
LUXURY HOMES FOR SALE IN CALIFORNIA
1. A FRENCH CHATEAU DESIGNED BY WILLIAM HEFNER, ONE OF LA'S MOST RECOGNIZED ARCHITECTS
Address: 12770 South Bristol, Los Angeles 90049
4 Bedrooms | 5 Full Baths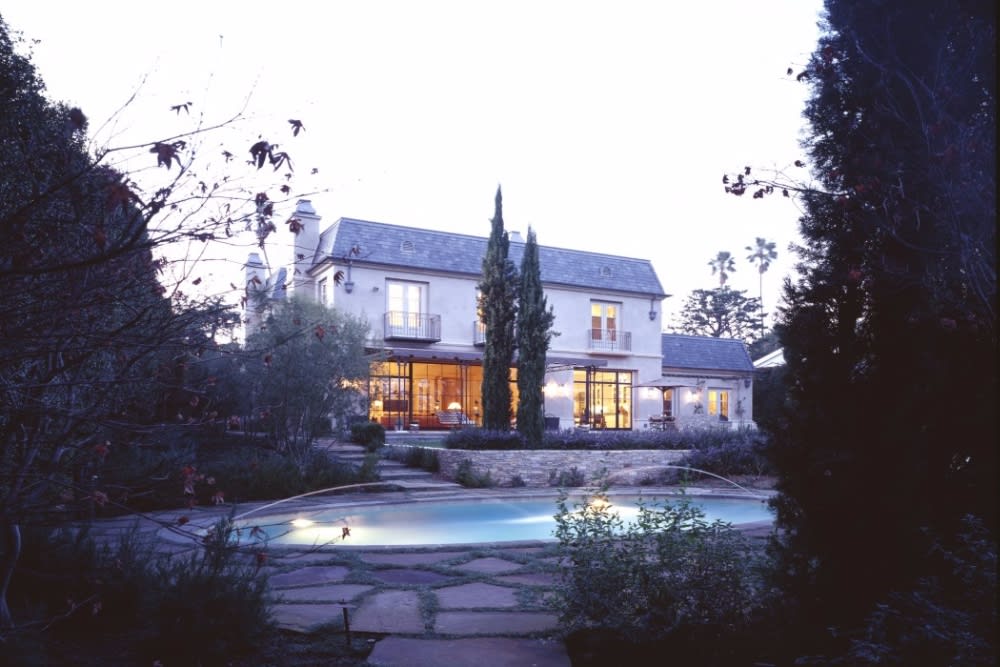 Photo Source: sothebyshomes.com
Includes a tennis court and swimming pool (both championship-sized), and open spaces with meticulous custom design. The back wall of the home features a full sized glass window that invites natural light to fill in the home. Built for the modern home owner with easy-to-make renovations for expansion if wanted.
2. A WARM, INVITING 2 BEDROOM SUITE RESIDING OVER THE CITY
Address: 690 Market St Unit 1704 San Francisco, CA 94104
2 Bedrooms | 3 Bathrooms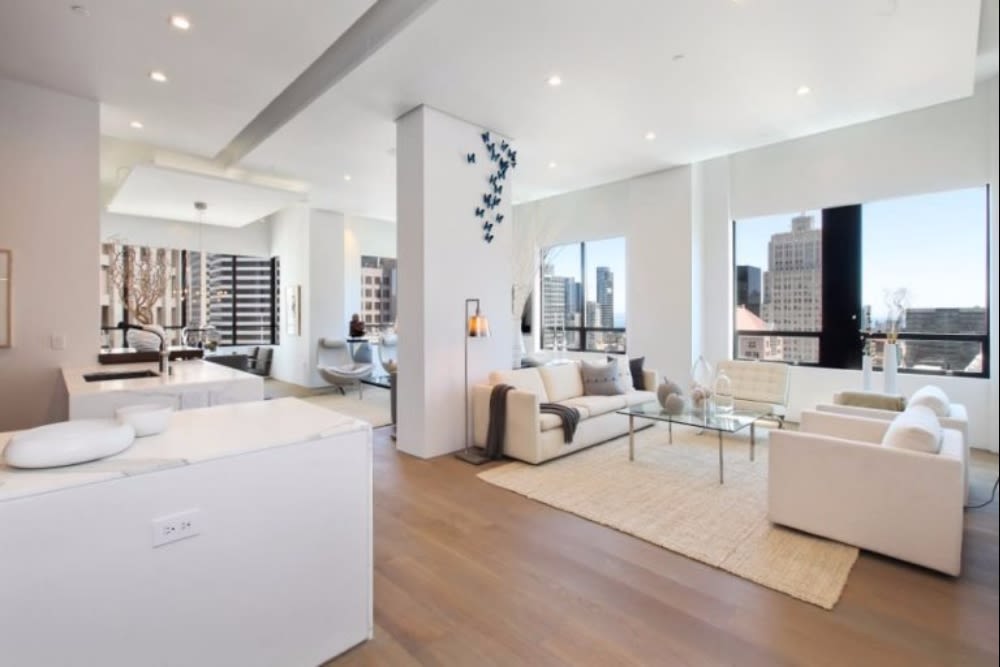 Photo Source: sothebyshomes.com
Said to be "painstakingly crafted with attention to detail and incredible functionality", you can admire the cityscape below and enjoy the over abundance of natural light that gives this suite its smooth, modern look.
See the listing San Francisco Listing here

.
TWO PERSONAL FAVORITES
Although we are covering California home's, Internet Entrepreneur Jim Clark has put his Renaissance estate on sale for $137 million in Palm Beach.
1. FROM LAKE TO OCEAN, AN ITALIAN RENAISSANCE STYLE PALAZZO
Address: Palm Beach, FL 33480
10 Bedrooms | 13 Full Baths | 12 Partial Baths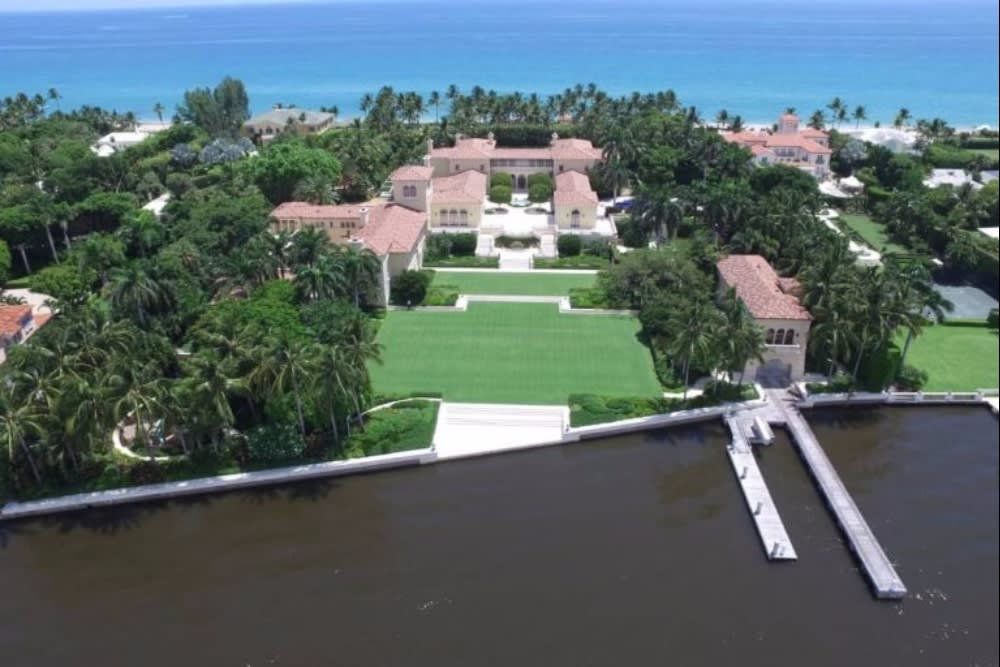 Photo Source: wsj.com
Includes a 20,000 bottle wine cellar, gym, swimming pool, staff quarters, a relaxing spa area, and more. This estate, lying between an ocean and a beach (quite literally), encompasses over 5 acres of land with historically styled architecture.
Read more about the Palm Beach listing here

.
2. IN THE HILLS OF PASADENA, LIES A DWELLING WITH INCREDIBLE POTENTIAL
Address: 323 Monterey Road, CA 91030
4 Bedrooms | 2 Full Baths | 1 Partial Bath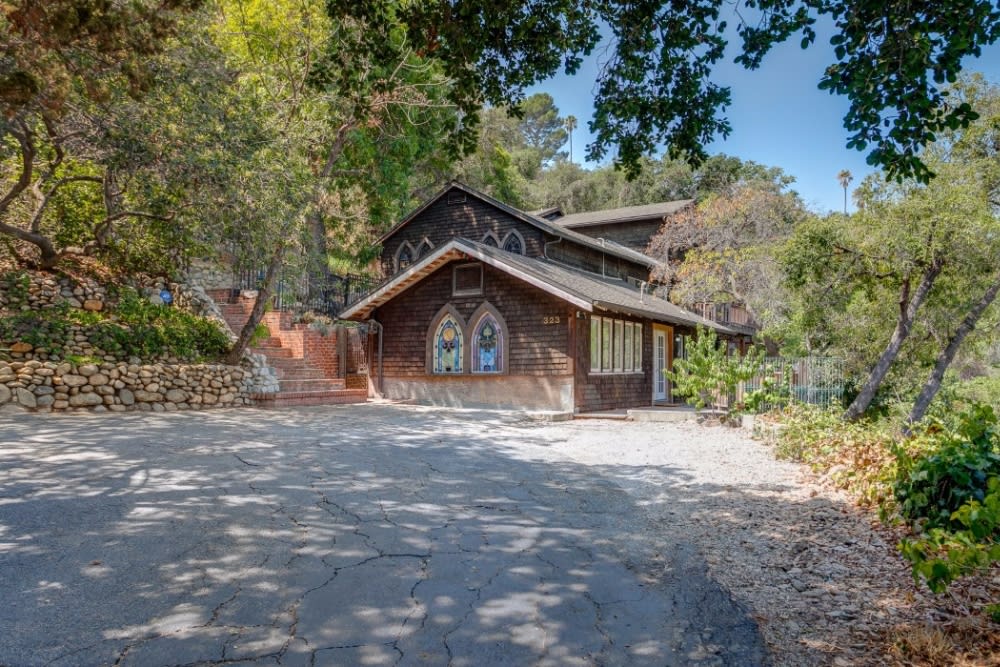 Photo Source: sothebyshomes.com
Carefully nestled in between the trees, this Pasadena dwelling enjoys views of a vast mountain ranges and hills. A great home for the medium-sized family. Later, this residence became a place of worship. Now it is being offered as a high-potential design project for the perfect candidate.
See this Pasadena listing here

.
SONOMA VALLEY REAL ESTATE
(MY PERSONAL LISTING)
Sotheby's article also included my Yountville listing among their listings for "Headline Real Estate". Perfect for the wine enthusiast and buyer looking for a peaceful wide-open landscape:


MY LISTING: OUTDOOR DINING, ROLLING VINEYARDS, AND 11-ACRES OF TRANQUIL PEACE
Address: 1095 State Lane, Yountville, CA 94599
5 Bedrooms | 5 Full Baths | 1 Partial Bath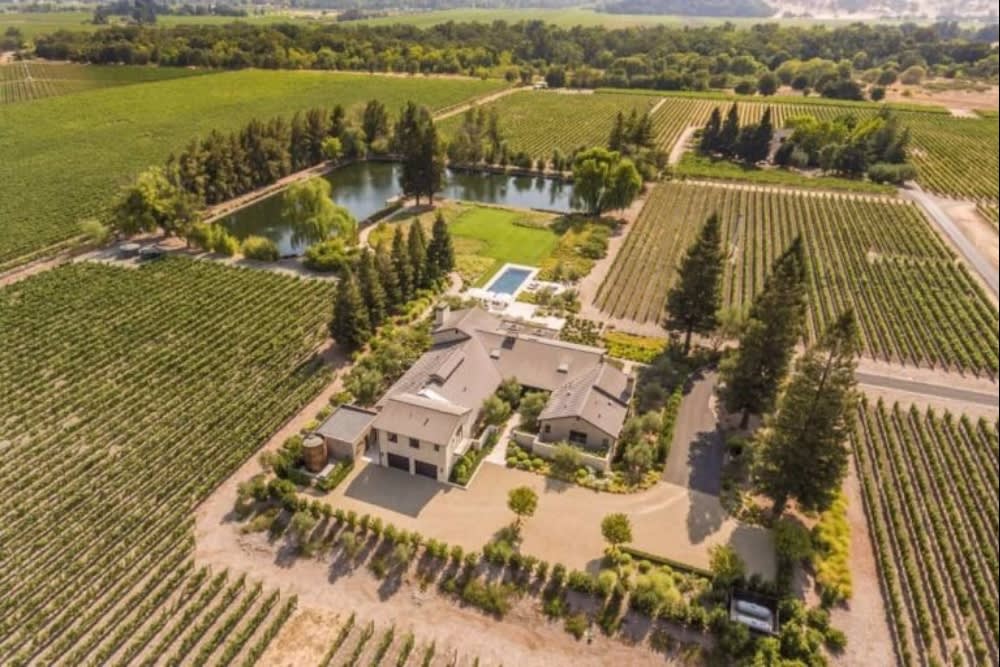 5 acres are planted with Cabernet Sauvignon in a county known to produce exquisite wines. Includes a salt-water pool, spa, and carefully designed landscaping by Jack Chandler. This home sweeps over 6,400 SQ. FT.
See this Sonoma County Real Estate listing here.


LOOKING FOR MORE LISTINGS OR INFORMATION?
There are many opportunities available for those looking for Sonoma Valley Real Estate or other Napa homes. My team and I here can help you find the perfect home to fit your lifestyle or show you around the town.
My name is Ginger Martin and I am a nationally recognized Real Estate agent. Call me now at 415.516.3939 to learn more about what homes and real estate opportunities are here in Napa and Sonoma Valley.