Erin Martin Design is an interior design company situated on St. Helena's Main Street, a bustling corridor that bisects the city. This Napa Valley designer has taken the world by storm with her sharp eye and off-kilter tastes that appeal to the rebel in all of us. Equal parts cosmopolitan and down to earth, St. Helena boasts a quirky style that Erin Martin saw straight to the heart of. Here's the scoop on one of Napa Valley's hottest interior designers.
Who is Erin Martin?
Interior decorating is a tricky business. You want to cultivate a space that feels comfortable, but "home" looks different for everyone. That's where Erin Martin comes in. This St. Helena designer originally lived in Seattle, and her flair for the eccentric and funky reflects the diversity of her style. "There are no rules except to help people find home," she once told One Kings Lane, a New York-based luxury furnishings company. Interior design often follows trends, but Martin's keen eye keeps her on the cutting edge. She can be found in cities across the globe scoping out the latest and greatest design pieces and upcoming must-haves. Martin's penchant for surprise keeps her designs fresh even in the most traditional project.

Although not classically trained as a designer, Martin's innate sense of style far outweighs any earned degree. Good design evokes an emotional response, and it's that gut-feeling that is the driving force behind Martin's designs. Whether she's adding a new furnishing to her showroom collection or dreaming up floor plans for client homes, there is an effortless intuition involved in honing in on her style.

One of the key elements Martin considers in any design is scale. Understanding the scope of the space and the size of the elements inside allows her to craft dynamic rooms that appropriately utilize square footage. This can mean scaling down to create an intimate sensation or scaling up to make a bold statement. Either way, Martin carefully considers the implications of size when designing a room or selecting a piece.
Explore Martin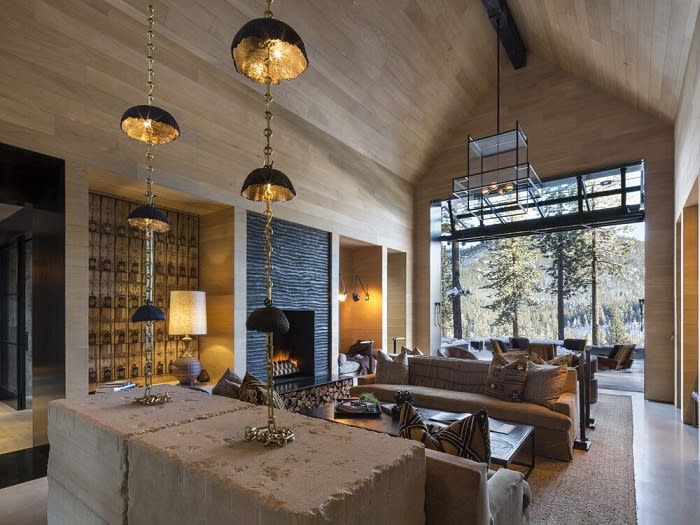 Credit: Erin Martin Design
You never know what you'll find when you step into Martin, the Erin Martin Design showroom at 1350 Main Street in St. Helena, and that's the beauty of it. Frankly, it mostly depends on what caught Erin's eye that week, so you might walk in to find a mannequin dressed in a gown of peacock feathers, a set of Camp Bosworth wooden ice cream sculptures, or retro fuel tanks.

Walking inside Martin is fun, and that's the most important part. There is always an element of surprise at work inside this showroom, which makes every visit an adventure. Even if you don't find something that suits your style once, check again because the catalog is dynamic. With price points ranging from $1,000 upwards to $40,000 and beyond, this showroom promises an eclectic and energetic collection.

In 2018, Martin housed a Tyrannosaurus Rex affectionately named Roosevelt in the center of their gallery space. The skeleton of "Rosie" was one of the biggest pieces ever showcased on Martin's floor, and Martin blacked out its windows in preparation for the big reveal, a VIP party, after the bones arrived in crates and a team of paleontologists erected the skeleton. Rosie's dimensions were gargantuan, stretching 35 feet long, 14 feet high, and 9 feet wide, and this show-stopping piece had an asking price of $3.9 million.
Currently Loving
Martin is constantly in a state of change. Nothing is static about this showroom. Because the pieces displayed are handpicked by Martin, you know that you're in for a treat when you step through the doors—something fascinating, intriguing, and often laugh-out-loud funny waits on the other side. While the Martin showroom is constantly evolving, here's everything you need to know about a few of the creators currently being shown off at 1350 Main Street.

Danielle Mourning

Danielle Nelson Mourning's self-portraits are dazzling displays that contemplate family and personal histories. Her daring photography is a glimpse into a large picture that invites the viewers to look long and hard—both at the art she's created and inside themselves. While currently living in Montana, Mourning previously received a Masters of Fine Arts front the Royal College of Art in London, England in 2005, where she received the Deutsche Bank Pyramid Award for Fine Art. That accolade funded her future work in Ireland and propelled her art forward into permanent collections and prestigious showcases.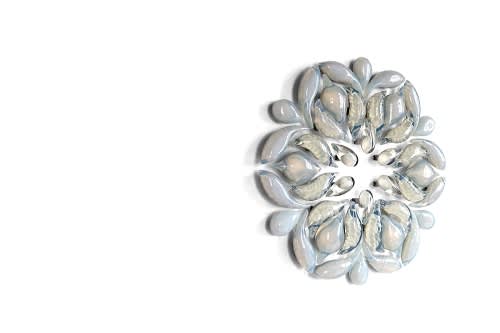 Joanna Manousis

British artist and designer Joana Manousis currently resides in the United States, where she sculpts immaculate glass artworks that contemplate the connection between nature and the human mind, as well as mankind's collective consciousness. Her art continuously blurs the line between fine and decorative arts, which lends itself to finding beauty in the mundane. Manousis earned a Masters of Fine Arts in Sculpture from Alfred University in New York as well as a Bachelors of Fine Arts in Glass from the University of Wolverhampton, England, which makes her uniquely qualified to craft these breathtaking, one-of-a-kind pieces. (Image Credit: Joana Manousis)


Phillip K Smith III

Phillip K. Smith is a large-scale artist based out of Southern California who creates mesmerizing sculptures and installations that toy with the way we interpret color, light, and space. With two baccalaureate degrees from Rhode Island Institute of Design, a Bachelor of Fine Arts, and a Bachelor of Architecture up his sleeves, Smith continuously tests the waters of innovation through the use of mirrors and lights. Installations include his 2018 work "Open Sky," which is situated in Milan, Italy, the towering and mesmerizing "Reflection Field," from the 2014 Coachella Music and Art Festival, and the 2013 installation in Joshua Tree, "Lucid Stead."
Erin Martin Design Services
In addition to the dazzling Main Street showroom, Erin Martin Design can bring the decor to you. Home installations are part of Martin's specialty, and she takes the fuss out of finding your style. Martin's portfolio includes a moody Beverly Hills mansion and a stunning, artisanal ski chalet near the banks of Lake Tahoe, where her agreement to work on the project included one condition: "I wasn't going to do something you'd find at Knott's Berry Farm. It needed to be good, and I wanted it to be real." It's Martin's authenticity that propels her business forward, and her determination for genuine style resulted in a breathtaking and timeless dwelling that doesn't hinge on fading fads.

Around town, Martin also tackles commercial designs in a way that preserves a brand's presentation, exceeds the client's expectation, and subverts well-worn tradition. Here are a few places you'll see the Erin Martin touch.

Mayacamas Vineyards

With a new downtown Napa tasting room and a sweeping Napa estate, Mayacamas Vineyards is a well-known entity in California's wine country. With a long, rich history that dates back to 1889, Mayacamas Vineyards had a distinct brand to maintain when opening their First Street Napa tasting room. You want an air of luxury when sipping from their library of vintages, and you want intrigue to keep you coming back for more. Martin's design evokes this mystifying balance of tradition and the unexpected by blending luxe fabrics with glossy concrete floors and adding textured artwork, hints of greenery, and a healthy dose of gilding.

Trinchero Napa Valley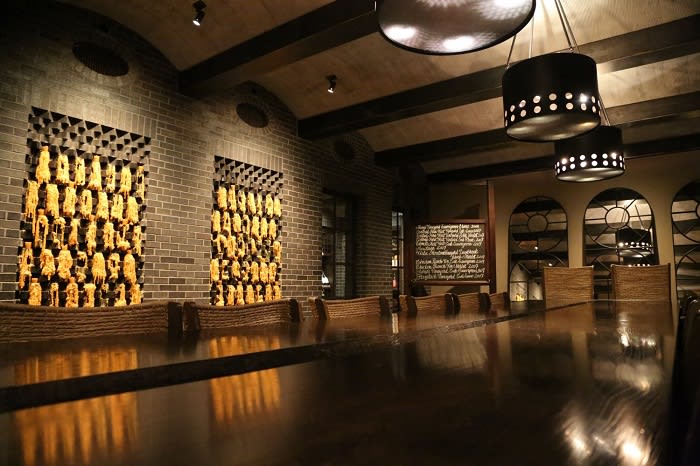 Credit: The Napa Wine Project
Since 1948, Trinchero Napa Valley has been a staple to this valley. When the winery hired Martin to tackle the newest building on their property, a 5,000 square foot tasting room with both public and private spaces, they knew the key to perfecting the Trinchero Napa Valley Winery space was perfecting the delicate balance of family tradition and forward-thinking. Martin did this through consistent bird motifs, custom light fixtures, and speakeasy elements to give the space a suave sophistication and underlying thread of indulgence. Because this is a consumer-oriented space, Martin's design emphasizes fluid motion to keep guests active in the environment rather than feeling stale and stagnant.

For more home interior inspiration, head over to the Martin Design Instagram page, where they frequently upload inside looks at current projects and showroom finds.
St. Helena homes for sale are ripe with design potential. With design experts like Erin Martin waiting in the wings to help you style your space, anything is possible. When you're ready to learn more about how you can call Napa Valley luxury real estate home, contact me for more information.
*Header Image Credit: SFGate