Blessed with an idyllic climate and location, Sonoma wineries produce some of the best wines in the world. Hundreds of wineries operate in Sonoma's picturesque hills, and many of the smaller boutique wineries there may not be on your radar. So if you are looking for unique Sonoma properties, here are a few of our favorite hidden gems.
Azari Vineyards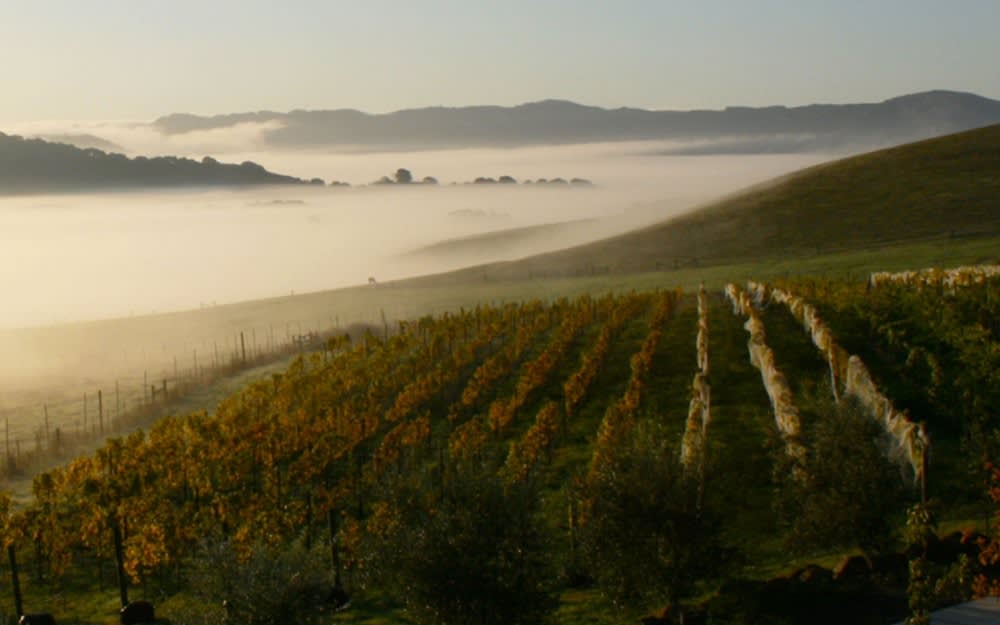 Image courtesy of Azari Vineyards
For a truly off-the-beaten-path experience, arriving at the secluded
Azari Vineyards
feels like you are entering a Tuscan villa. Culinary delights are cooked in handmade brick ovens and paired with Azari's award-winning small-lot Pinot Noirs and Shiraz. Founders Kamal and Parichehr pursued the American dream four decades ago, and now their son has taken over day-to-day operations at this charming winery.
Bella Vineyards + Wine Caves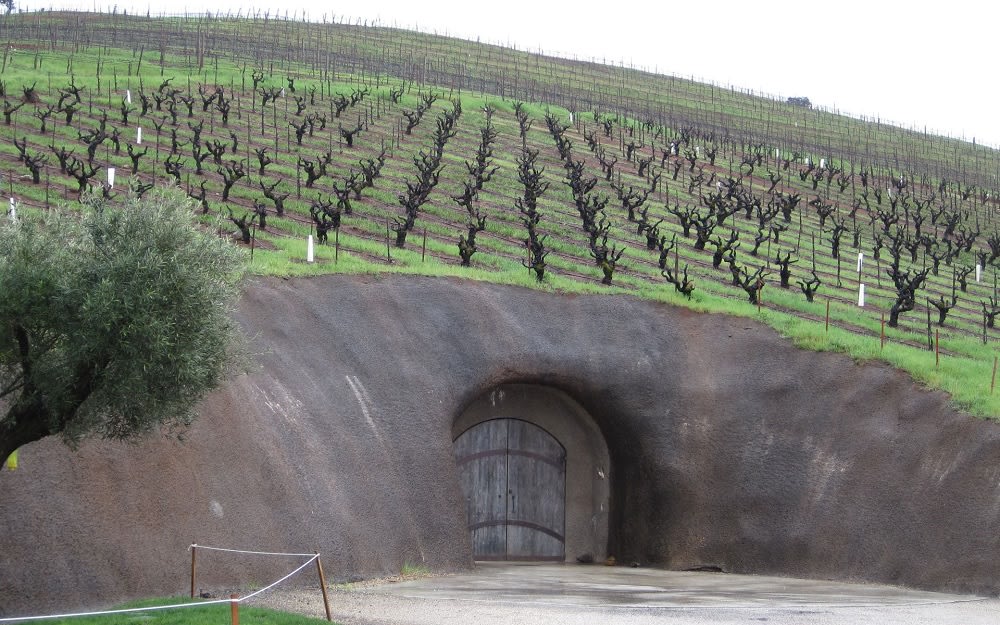 Image courtesy of Bella Vineyards + Wine Caves
Carved out of a nearby hillside,
Bella Vineyards + Wine Caves
boasts 7,000 square feet of caves. The rustic, beautiful setting houses a private tasting bar, dining room, chef's kitchen, barrel storage, and even a performance space. Bella's focus is on small-production wines made from old-vine Zinfandel grapes. Bella offers a range of private tasting options, including full vineyard tours, food and wine pairings, behind-the-scenes cave tours, and more.
DaVero Farms & Winery
Ridgely Evers's life forever changed when he tasted a glass of 1994 Paolo Bea Sagrantino di Montefalco. That sip planted the seed that led to the planting of the grapes that comprise that particular wine — as well as many other Mediterranean varietals — that thrive in Sonoma's temperate climate. Using Old World techniques honed over centuries,
DaVero's
vineyards allow the Earth's diverse bio culture to sustain the plants and soil the way nature intended. Approaching winemaking as an art more than a science, DaVero uses naturally occurring yeast and aged neutral oak barrels for consistently delicious wines that showcase the unique characteristics of the grape itself. Visitor experiences include a "Discover the Farm" tasting that includes a tour of the estate, vineyard, and gardens; you learn about DaVero's sustainable farming techniques, and you can partake in an intimate private tasting of the vineyard's signature vintages.
Donelan Family Wines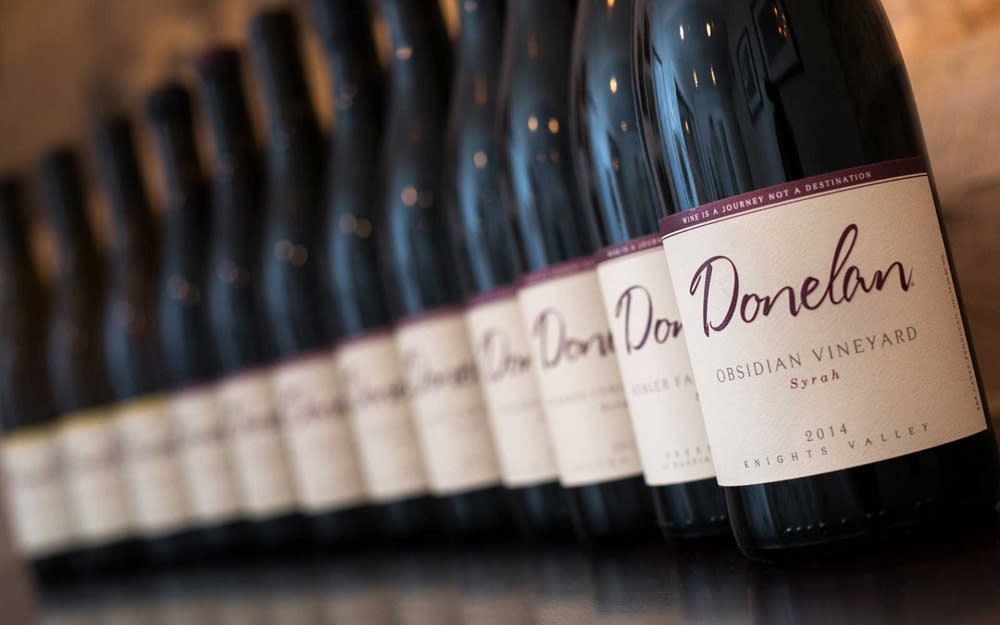 Image courtesy of Donelan Family Wines
Family is at the center of both the
Donelan Family Wines
name and its operations. This Santa Rosa boutique winery values quality in every vintage, creating wines with patience and time-honored techniques. Joe Donelan's passion for winemaking began in the 1980s, and he still believes a deep personal connection with nature and the land and surrounding Sonoma properties makes for the best wine. Attention to detail and personal touches are hallmarks of this brand, which produces some of the area's finest syrahs, pinot noirs, chardonnays, and Rhone blends.
Hans Fahden Winery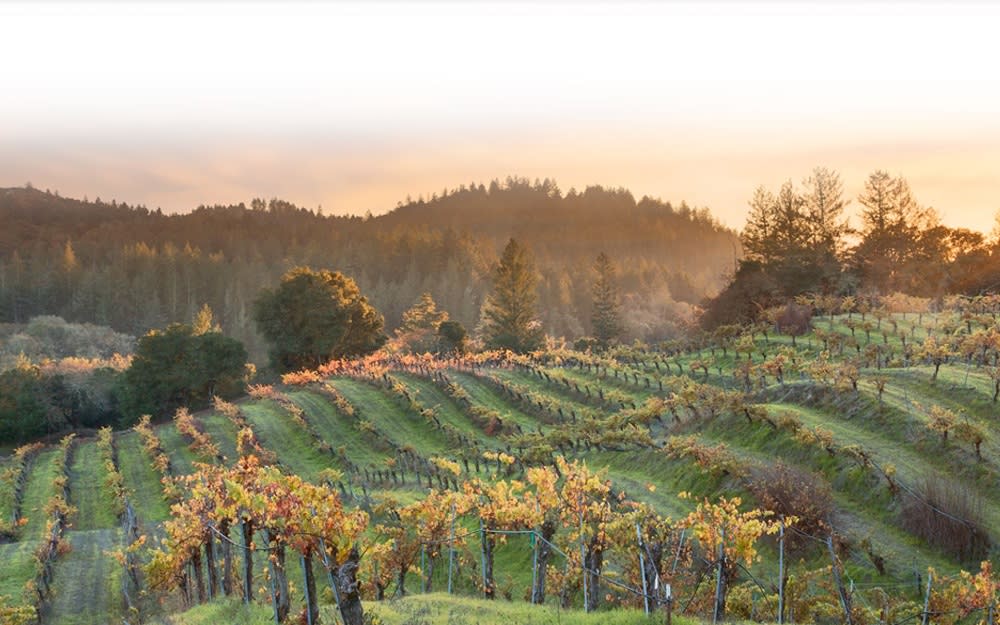 Image courtesy of Hans Fahden Winery
On 100 rolling acres owned by the Fahdens since 1912,
Hans Fahden Winery
includes a wine cave carved from the area's volcanic stone and a colorful country garden that would inspire Monet! There's even a teahouse and lily ponds rounding out the picturesque aesthetic. Fahden specializes in full-bodied Cabernet Sauvignons, made with grapes from estate vineyards. The area's unique volcanic soil produces rich-hued and distinctively flavored grapes that are unique, different even from those grown on other nearby Sonoma properties. Private winemaker tastings are available, and the lovely setting is also a very popular destination for intimate events like weddings.
Lynmar Estate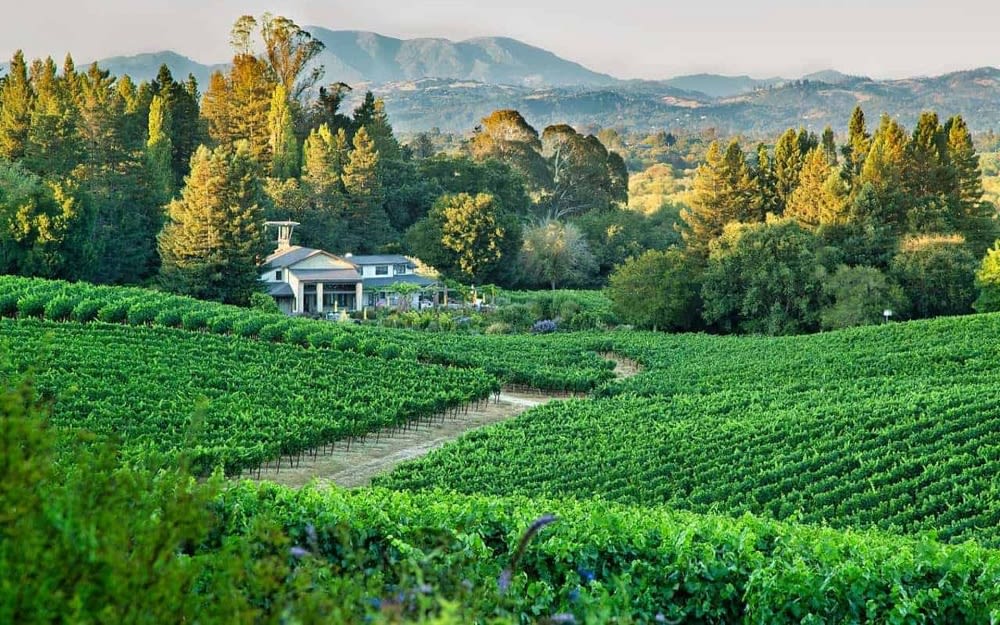 Image courtesy of Lynmar Estate
With a focus on sustainable farming methods and the freshest farm-to-table fare,
Lynmar Estate's
sprawling winery contains an elegant tasting room and picturesque courtyard with views of the vineyards, rolling hills, and serene gardens. Seasonal food and wine pairings combine with a vineyard walking tour followed by a gourmet three-course meal paired with Lynmar's renowned wines. You can expand your experience with a stay at the winery's lovely onsite oasis, Bliss House. The three-bedroom home features luxurious touches and is a perfect spot for a private getaway.
Papapietro Perry Winery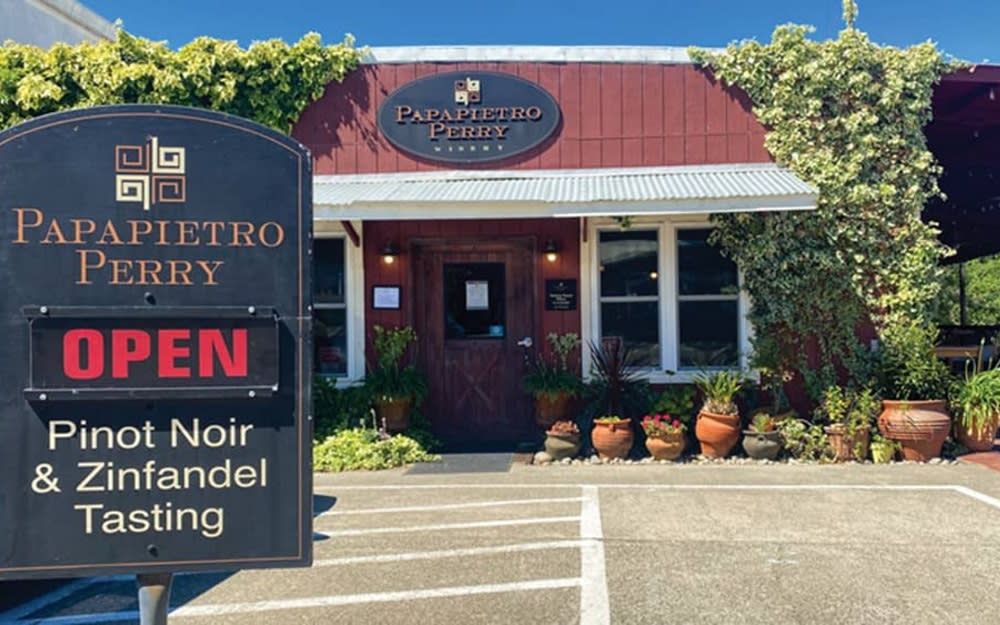 Image courtesy of Papapietro Perry Winery
Like many Sonoma winemakers, Ben Papapietro started making wine at home, specializing in Pinot Noir, more than three decades ago.
Papapietro Perry
has focused on making quality wines from day one, and it continues to craft excellent, unpretentious Pinots. The founder's appreciation for wine and good food is unmistakable, and visitors can sip the winery's award-winning Pinot Noir while sampling gourmet charcuterie, all set amidst the stunning backdrop of the Dry Creek Valley.
The Vineyard of Pasterick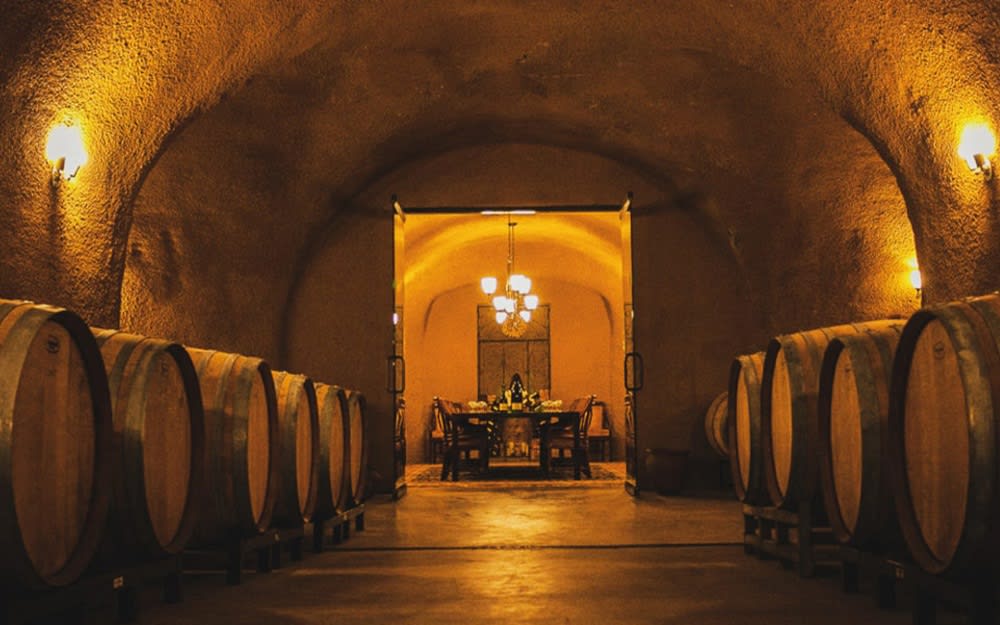 Image courtesy of The Vineyard of Pasterick
Small but mighty, the
Vineyard of Pasterick
grows Syrah and Viognier grapes as well as Spanish and Tuscan olives, figs, persimmon, and plums. They also have a vegetable and cut flower garden, and antique rose plants. Every year, Pasterick produces 1,000 cases of handcrafted estate wines featuring Syrah, Viognier, Cabernet Sauvignon, and Rosé. The three-generation family-run business in Healdsburg specializes in classic Rhône varieties. Pasterick's unique wine cave, completed in 2017, was carved directly into its granite hillside. You will need to make an appointment in advance to schedule a private tasting.
Thomas George Estates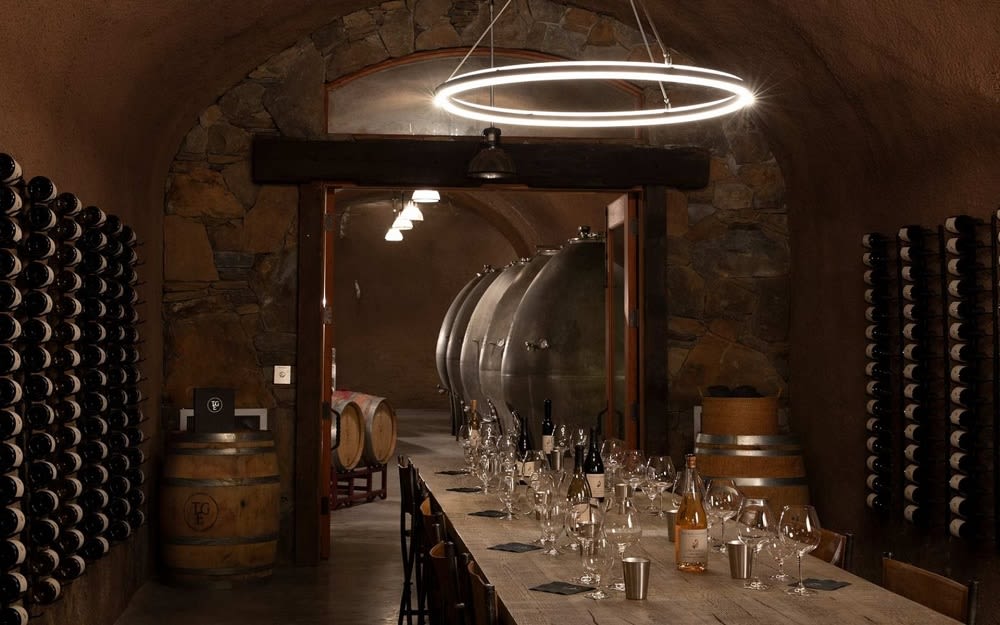 Image courtesy of Thomas George Estates
Family-owned
Thomas George Estates
specializes in limited-production single-vineyard wines that showcase the unique elements of its grapes, location, and vintage. Quality and timing are critical to releasing wines at their peak, which means each vintage is special. Exclusive tasting experiences include gourmet culinary pairings, private tastings inside the wine cave library, and a unique vineyard safari. You can also immerse yourself fully in the winery experience by booking luxury accommodations within several of the winery's onsite historic properties that can accommodate couples, groups, or families.
Three Sticks Wines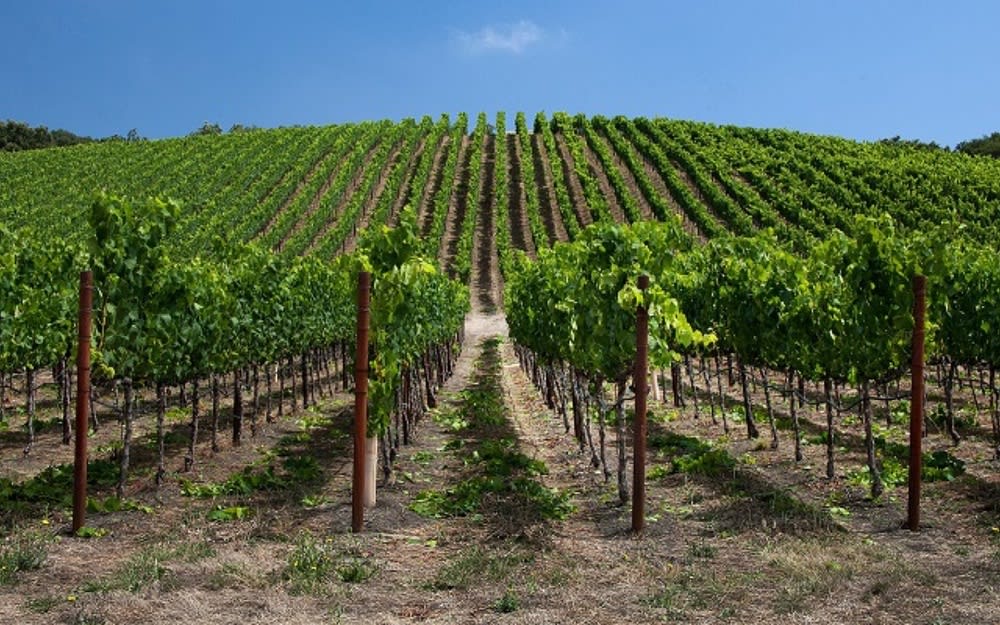 Image courtesy of Three Sticks Wines
With its tasting room set inside the gorgeous 1848 Vallejo-Casteñada Adobe,
Three Sticks Wines
features crisp chardonnays and rich pinot noirs produced in their own estate vineyards located throughout the region's rich viticultural areas. Three Sticks offers several curated wine experiences to choose from, including culinary and wine pairings, historic tours, educational programs, and more.
Discover even more unique Sonoma wineries
If you'd like to know more about the region's many other charming wineries, contact Ginger Martin of
Ginger Martin + Co
. Ginger knows the area and can guide you as you explore Sonoma properties to discover Sonoma's many boutique wineries, fine restaurants, and exclusive luxury homes.
Contact Ginger Martin + Co today
.